Hello North Alabama 
As soon as we locked down through Nickajack, the lock master mentioned on the radio there were a few boats downstream waiting to lock through.  This photo was taken looking upriver at the dam and lock.  There must've been some boating convention party or something because there had to have been 30 or more boats waiting to lock up.  It was the first time we encountered traffic on the other side of the lock.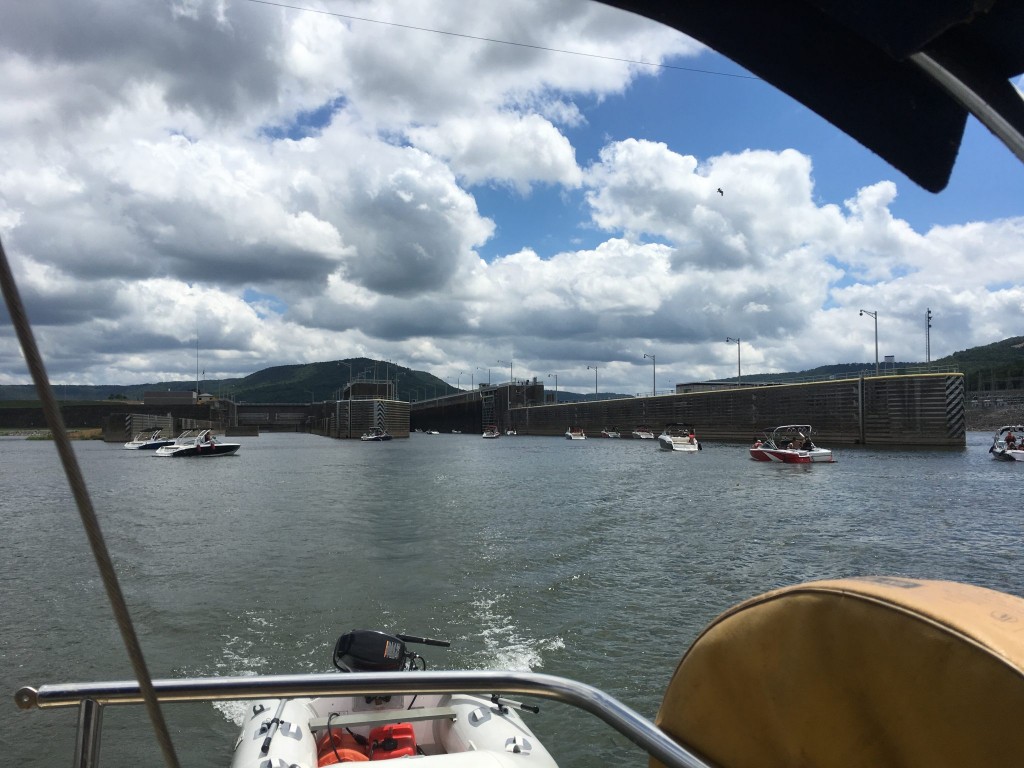 Then we were out of our home state of Tennessee and into Northern Alabama.  This stretch of the Tennessee River was very scenic and peaceful.  Hardly any boat traffic and not many residential houses along the riverfront.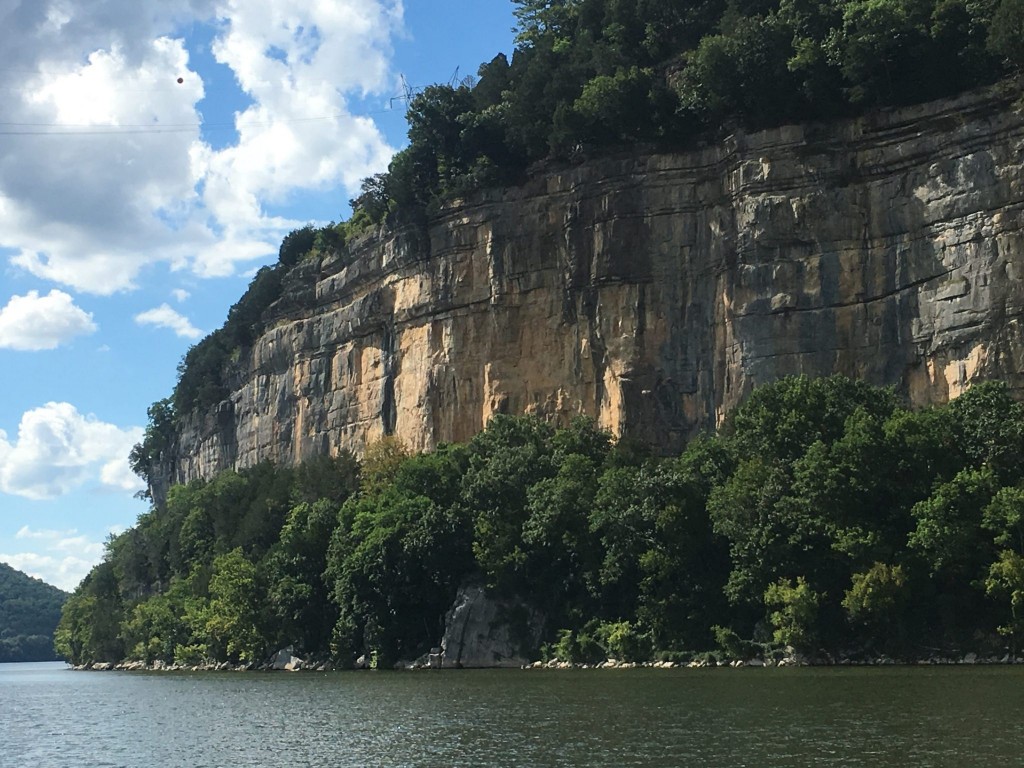 We anchored in a split of the river right past this old abandoned gravel yard.  The crane is holding this old tug out of the water. We went deep enough into the split though that we were out of sight of this.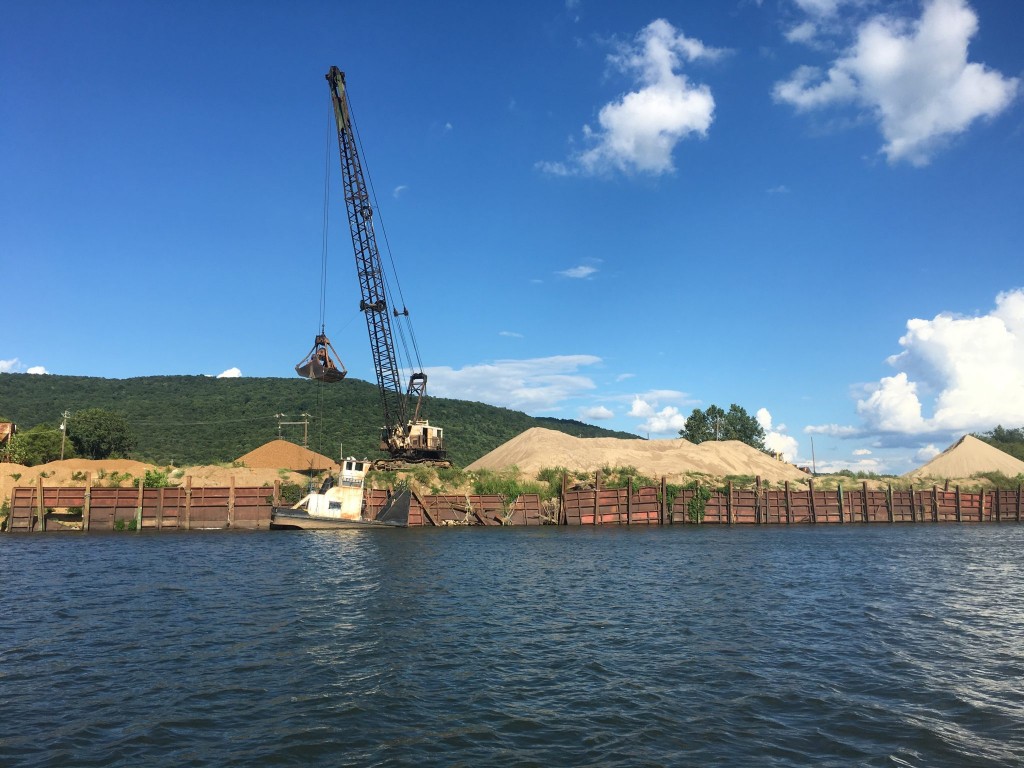 In this side split of the river it was a little narrow, and there was current.  So to prevent swinging we dropped a stern anchor as well as the primary.  This was the first time we used this technique and it worked very well.
It was around this time I noticed we were starting to run a little low on bread.  And then I remembered I could make my own!! I read and re-read the bread making section in "The Galley Cookbook" by Carolyn Shearlock (which I have thoroughly enjoyed by the way). I had never made a successful loaf of bread before, but patience helped and i think the warm weather did too when it came to rising! It took about two hours to make, but when it came out of the oven it was so good! Erik and I downed over half of it with an oil and herb dip.  I sliced up what was left in the morning and made a delicious french toast (my favorite!).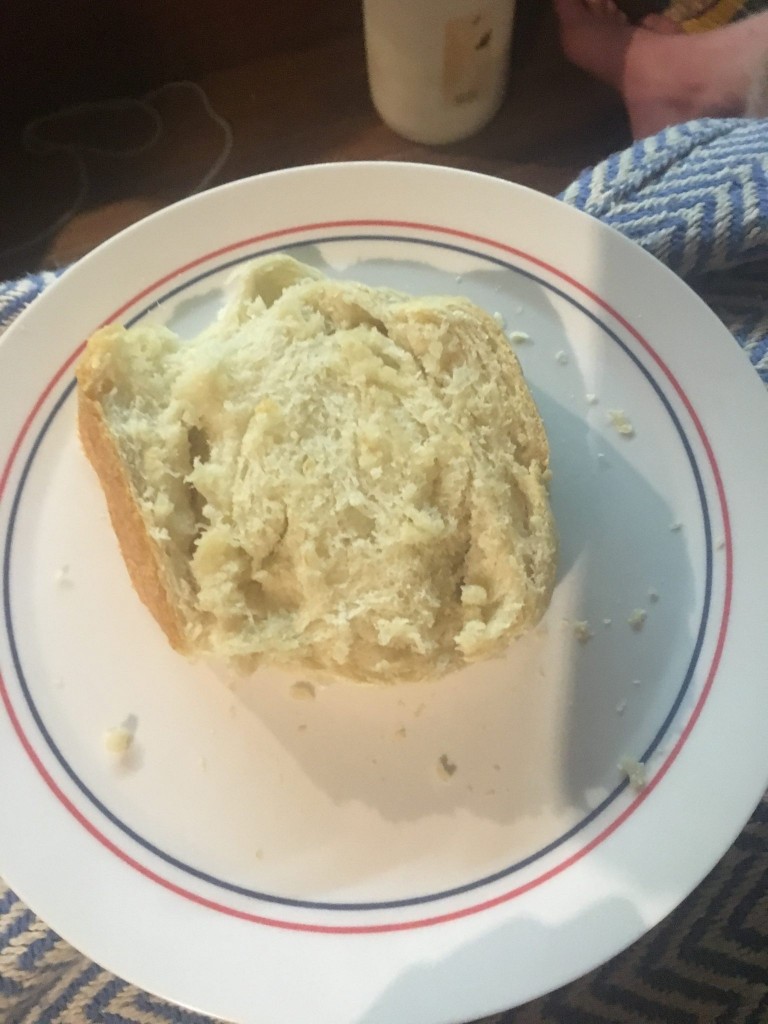 Moving downstream we came upon our first railroad drawbridge.  I had scoped it out on the map, it was around 30 ft and our mast is 48.5ft.  I imagine 96% of the traffic at this spot on the river could probably go under the bridge no problem, but we would need it to lift to get under it.  We hailed the bridge tender on the VHF just like we would to request lockage.  No response.  I read on the map they use channel 13 as well as 16, so we switch channels.  No response.  Switch back, nothing, switch back, now what?! The river here was not very wide.  I was freaking out, Erik told me to get the horn and google phone numbers. We use the horn to signal we want a lift.  He calmly drives us around in circles for probably 20 minutes.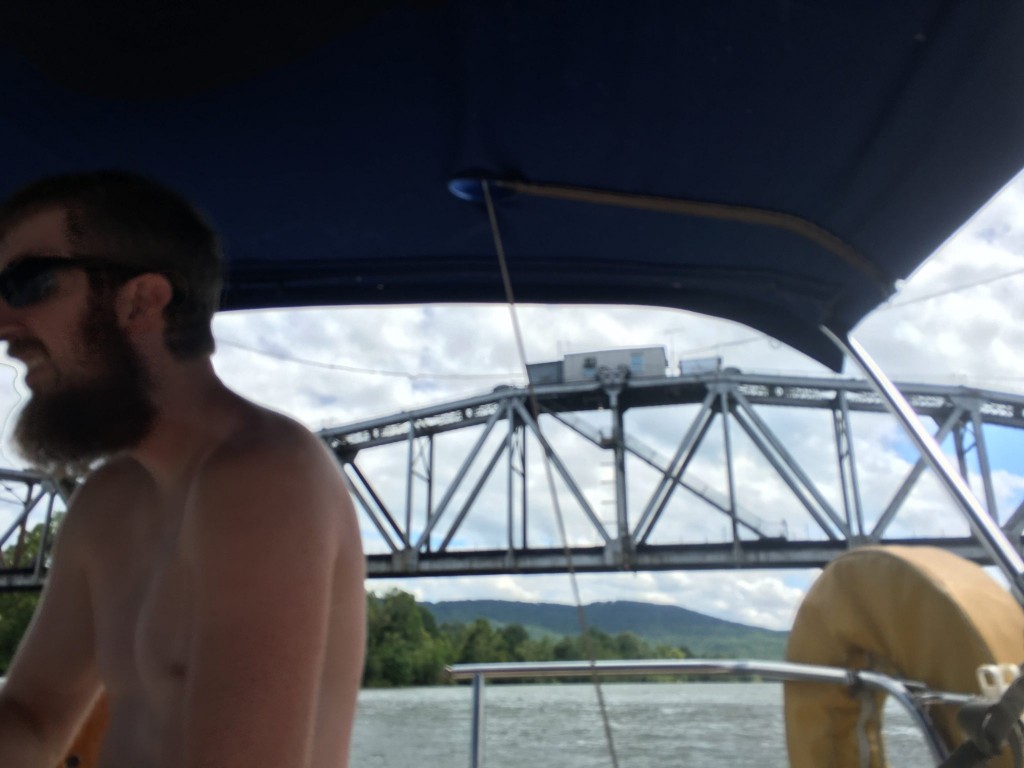 Finally a truck drives over the railroad tracks, we blast the horn at them.  Then 5 minutes later we finally see some guy walking up the tracks to the station.  We hail him on 13 (which if he's using a portable VHF not sure why he didn't hear us, or respond to us initially…) and he says he'll run up and check with the conductor.  They check the trains schedule and position, and if there is a train coming you have to wait.  But we were all clear so FINALLY he gets the bridge raised for us.  I was not pleased with that experience.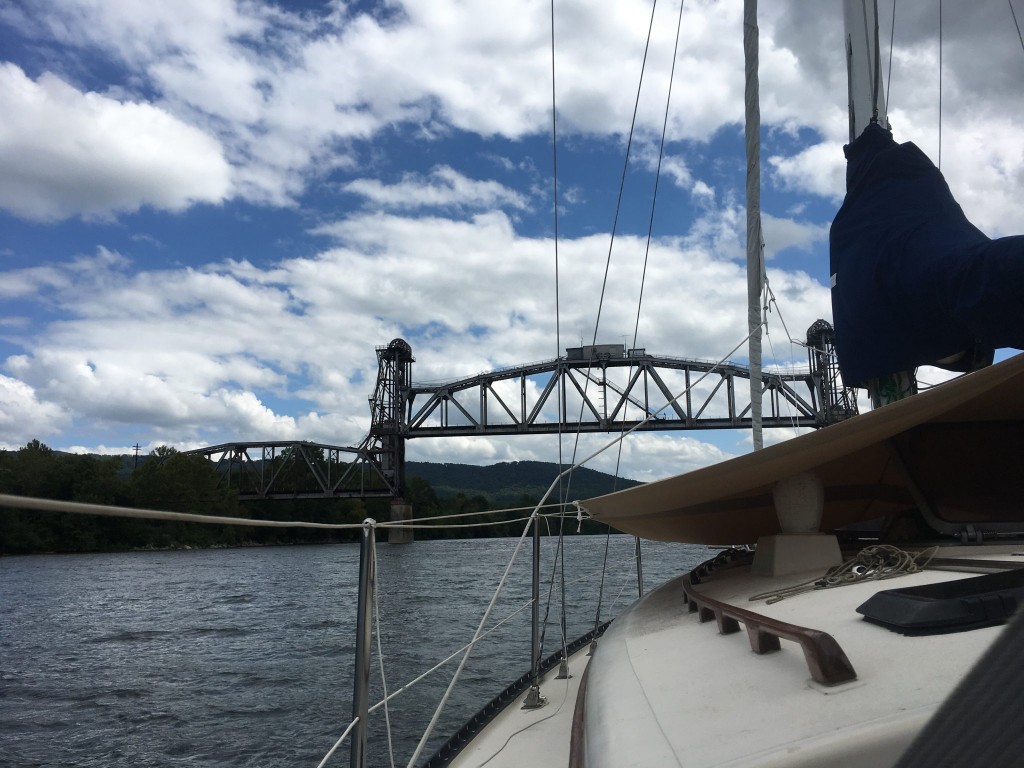 Continuing downstream the river really widened up.  We sailed a bit (though the wind was right at our nose) and picked out an anchorage for the night.  We read the reviews and everyone said it was a tight squeeze in but worth it, the convincing review was from a 43ft trawler who insisted we TRY IT! So we did.  The channel was well marked but very winding, and you could see hydrilla everywhere! We just took it extremely slow, and at one point our depth reader said 2ft, but it was just the hydrilla giving it a false reading.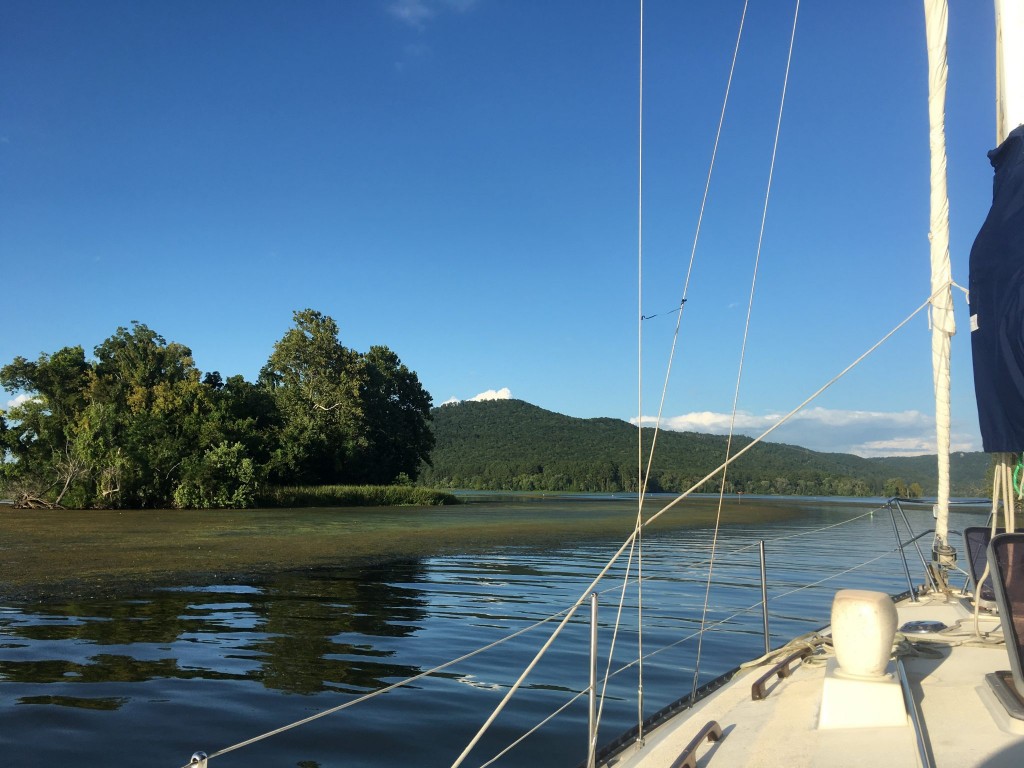 We never bumped bottom and when we got through the meandering path we were greeted with a large lagoon type lake surrounded by peaceful hills.
So far every single anchorage has been ours for the night.  A few fishing boats come and go, but there is a pro in doing this journey during the "off season" aka middle of summer. At this point it was starting to feel like we were actually making some serious progress, and we were excited to see what else the river had in store for us.