Spooky Nickajack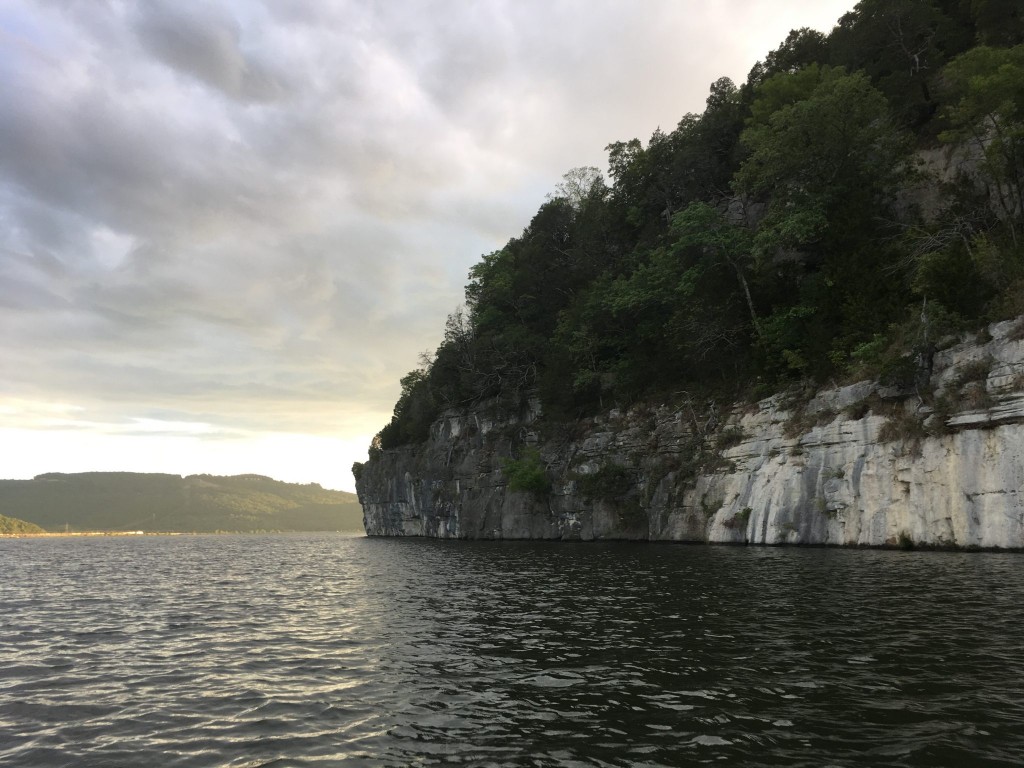 The next lake we came to was Nickajack Lake. We used the Active Captain App and maps to scope out an ideal anchorage that sounded wonderful and while it was far away, we should've gotten there by dusk.  Well unfortunately neither Erik nor myself realized we were mapping out the wrong cove and the one we wanted was an extra 10 miles (about an hour and a half) away.  So we used the spotlight to find the channel markers and found our way into the cove.  While it was dusky out on the way to the anchorage we caught sight of old Hales Bar Dam, but with dark quickly approaching we would have to investigate at a later time.  This was the dam I wrote about last post that made the treacherous section of TN river more navigable, but since its construction in 1913 had been battling leaks. They decided to tear most of it down and construct a new dam, Nickajack, just 6 miles down river. Nickajack Dam was finished in 1967 and used a few generators from Hales Bar.   Nickajack was named for the Cherokee village that once inhabited the area, and Nickajack cave which was once 140 ft wide and 50 ft tall.  That is one thing I really don't comprehend much about TVA, they're willing to flood all of these historical Cherokee sites, they even flooded Tanasi which is where Tennessee gets its name and the T in the TVA stands for…. But thats a different rant.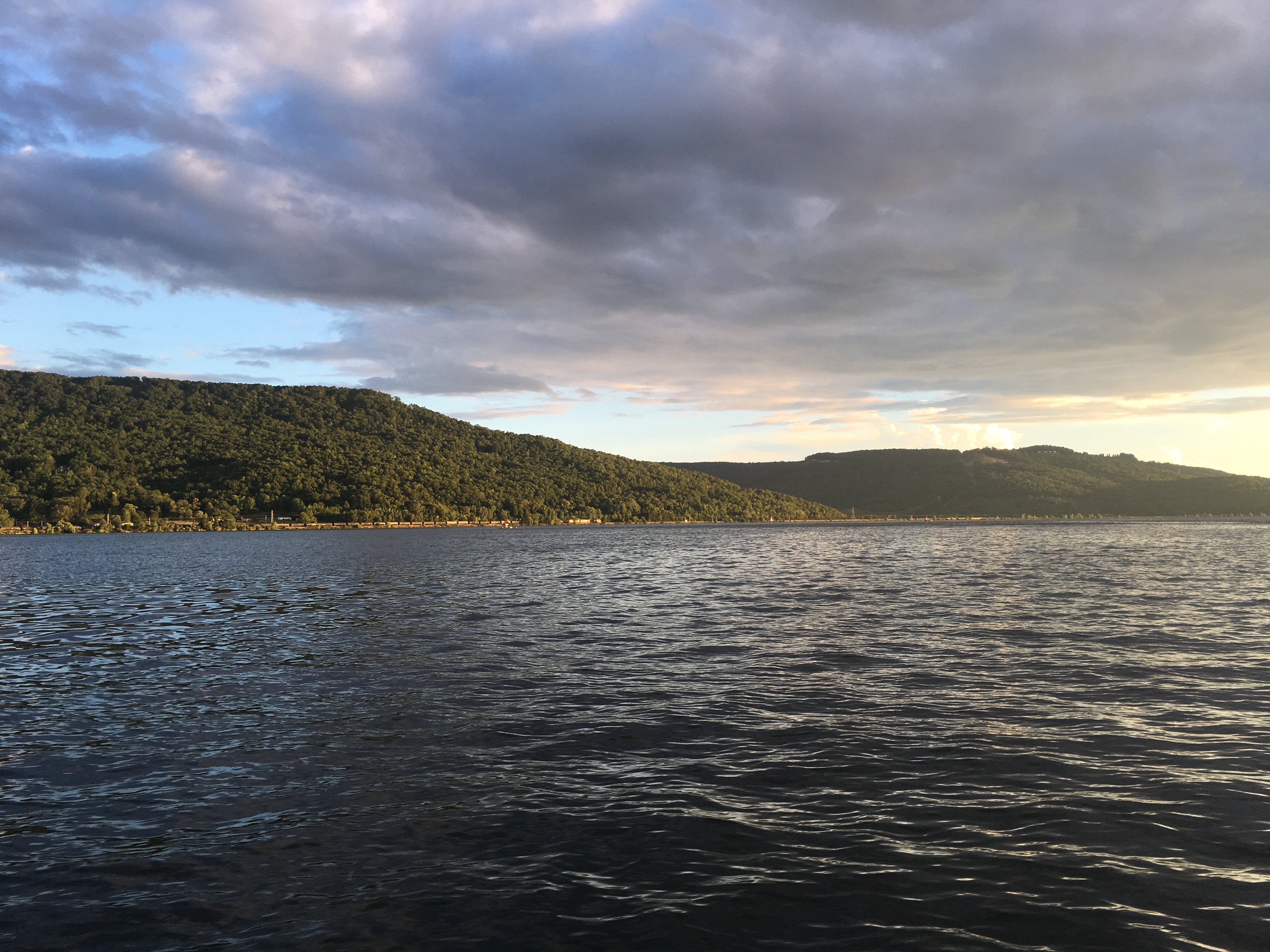 So when we wake up in the morning I was eager to go find Nickajack cave, and I really wanted to see the abandoned dam too!  We hopped in the dinghy and the cove we picked was wonderful, beautiful cliff walls, and secluded.  Then we motor on out into the main channel, and just right on the other side were piles of rocks! I was like W.T.F. mate! Rock piles?! Well there was a ridge that ran pretty much from Hales Bar to Nickajack that must've been right around the same height as the water was deep, so they piled rocks all along the side of the channel to remind you of the barely underwater cliff.  It was freaking me out because when we came in at pitch dark thirty I didn't see them at all.  So the spooky vibes started to set in.
We found a place to cross the barely underwater cliffs, though we went slow and even turned the motor off so we wouldn't foul it with floating hydrilla (floating plant) and continued under a barely tall enough railroad bridge.  It had to be 6ft clearance.  Glad to have the dinghy on excursions like these!  And then we found the cave! I read about how there was a thriving bat population, but when the white nose disease was introduced they locked it all up.  So it was a locked up underwater cave, and it was spooky! We peered in through the gates and made sure it echoed, looked for bats but unfortunately didn't see any.  I also read about how river pirates would take shelter there, how it was mined for saltpeter, and how it was a tourist attraction. It was neat, spooky, but neat.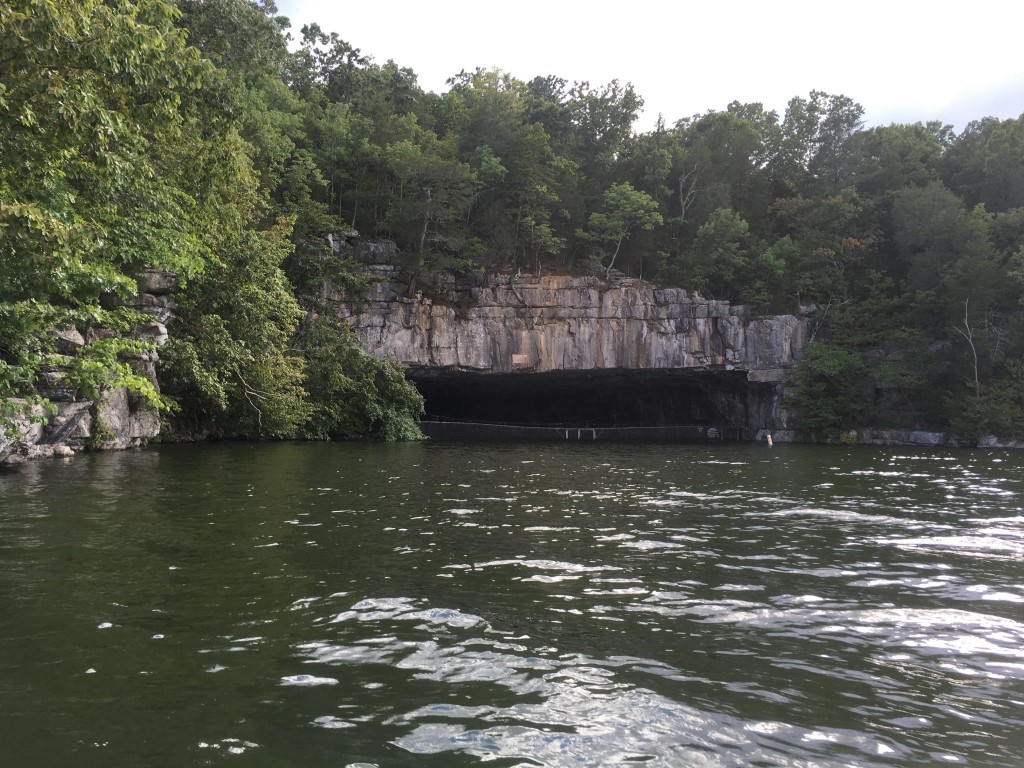 After leaving the cave, we went back to the boat through the piles of rocks for a quick lunch and to put our new legal and safe running light on the dinghy.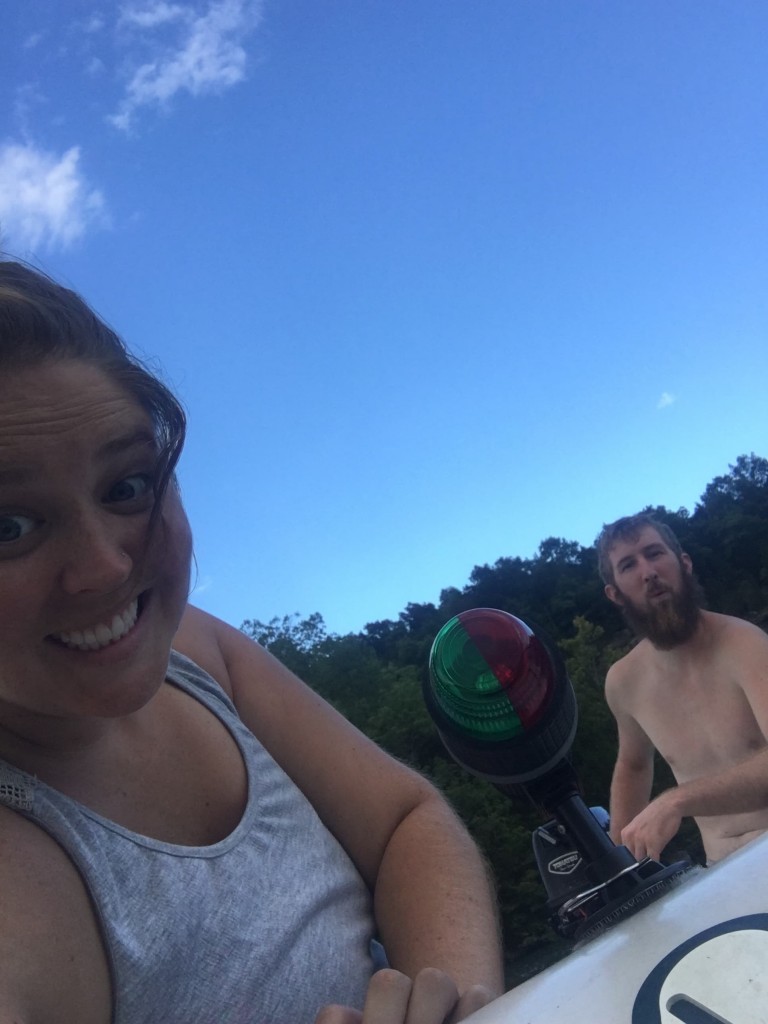 We gathered our things and headed off to Hales Bar.  There was a marina behind the dam, and I read that you could go through them for haunted dam tours.  That would've been neat, but just seeing it was spooky enough for me!  Hales Bar was built on a limestone base, which wasn't taken into consideration when they chose that spot.  Honestly the big ridge further downstream probably helped determine its location… It was neat getting to see the old leaky dam up close, but not too close, because it was spooky.
After spending a full day exploring the area, we got a good nights rest and hit Nickajack lock the next day.