Crossing the Gulf Stream for the Bahamas!
Fortunately we aren't traveling with any deadlines or time constraints, which allows us to pick the perfect weather window for crossing the Gulf Stream. The Gulf Stream is a warm swift Atlantic current that runs from South, originating in the Gulf of Mexico, to North. Attempting to cross the gulf stream in the wrong conditions could turn extremely dangerous quickly.  The wrong conditions would be any wind from the north.  When the wind blows from the north to the south it collides with the south to north heading current and can create dangerous standing waves.  Getting a little off course in the stream could set you back lots of miles from your intended destination.  We studied our explorer chart books and the S route we would need to execute to successfully cross the stream. Leaving from Miami we would want to point our boat significantly more south than intended because once the current of the gulf stream caught us it would push us north, at which point we would straighten our course  and the current would take us to our destination.  Bimini was our landing point, and at only just 50 miles east of Miami, it was a relatively short trip.  But it was our most impactful trip since this is the journey that takes us out of the United States and into a new country!
Staging for the second time (the first time we staged from angelfish cut near key largo, but that failed), we anchored just outside of No Name Harbour in Biscayne Bay near Miami and left an hour or two before sunrise around 4am.  It was good to leave early to give us plenty of time to arrive during daylight.  On the day we left there was no wind.  We were sort of bummed, we wanted to start our epic sailing journey out with an awesome sail, but we decided safety was our priority and we would have plenty of time to sail once we arrived in the Bahamas.  It was a smooth and uneventful trip, exactly how we hoped it would be! Our fuel pump fix was solid and we felt good.  Erik pointed us far south and we ended up exactly where we needed to be when we arrived, he's really good at navigating the boat.
Right as we were outside of Bimini, the water was crystal blue and sparkling, and we were still in thousands of feet of water just 2o miles out from Bimini! We had been trolling the entire time, but right as we were approaching the island we got a bite! Erik reeled it in slowly and we could see that it was an jewel colored fish, as shiny as a sparkling emerald, it was a big beautiful Mahi Mahi.  Right as it got to the transom and we prepared to bring it on board the mahi jumped off the line and lived to swim another day.  What an adrenaline rush! But we were quickly approaching the island so we shifted our focus to navigating the channel in between north and south Bimini.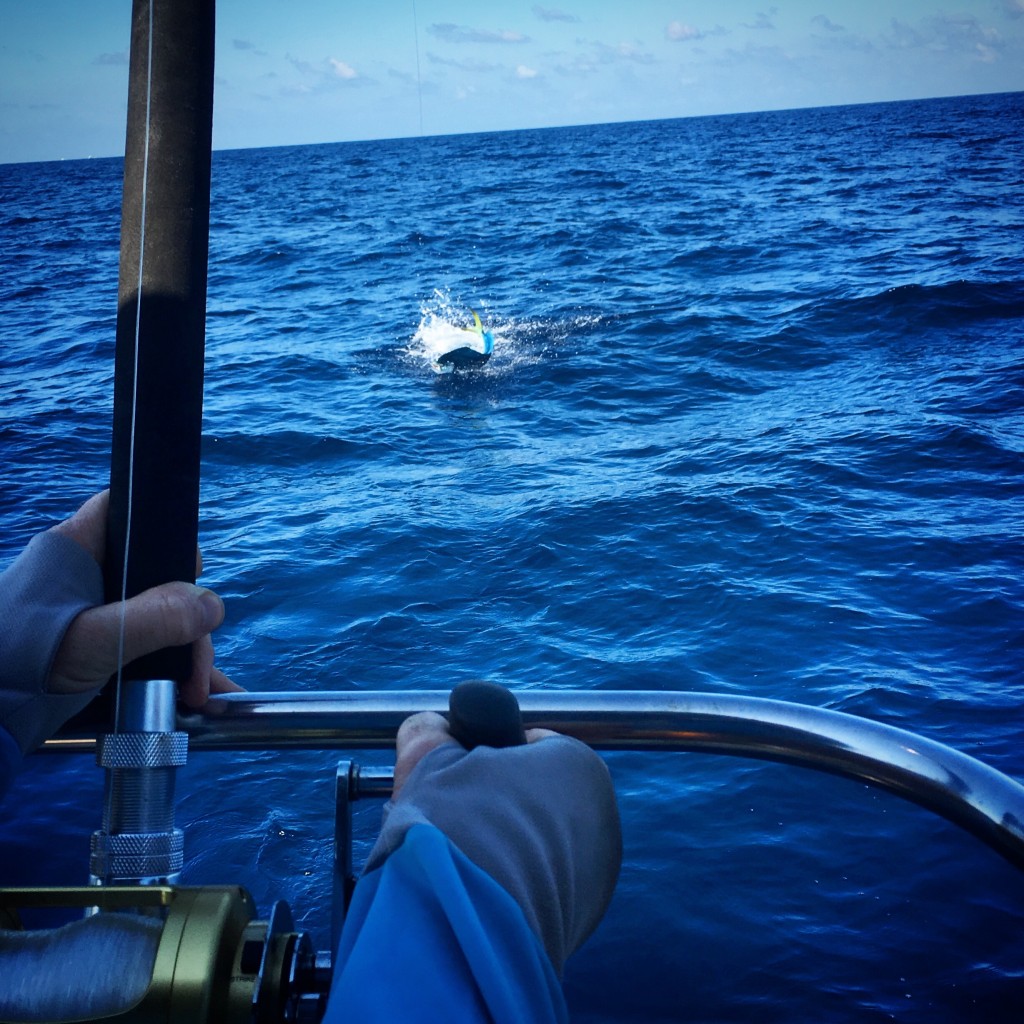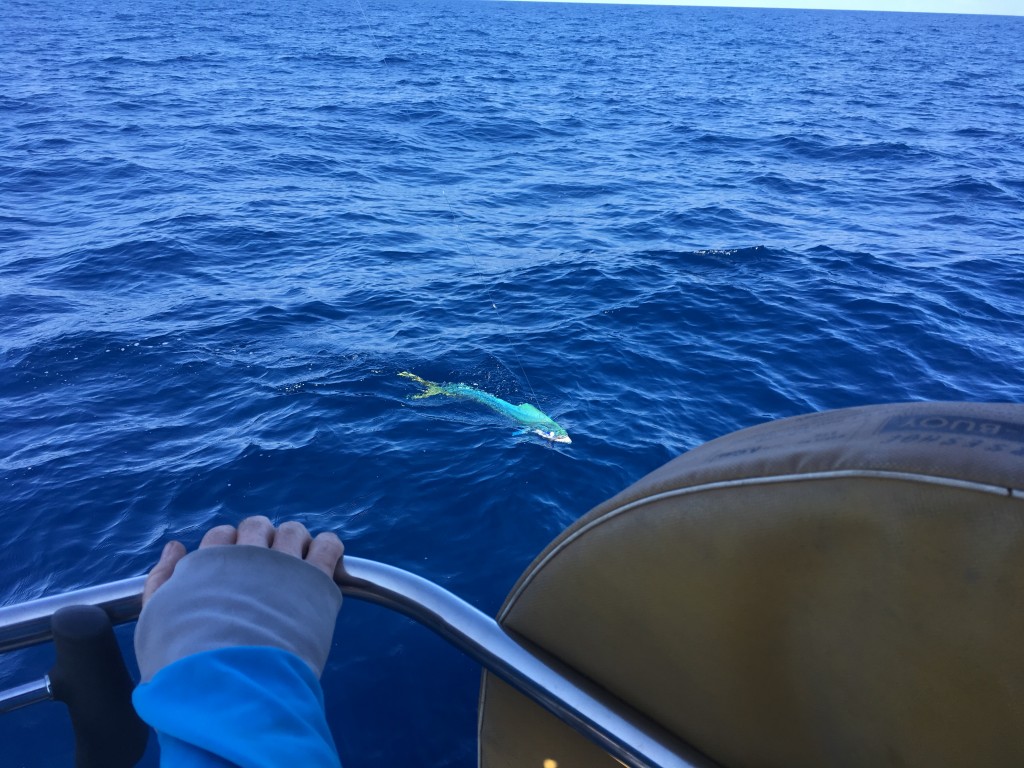 I had read too much and heard a lot about Bimini: most folks typical first destination to the Bahamas. I heard the channel to get into the bay was narrow and had a very swift current, how the bottom was scoured out and there were no good anchoring spots, about how checking in can be difficult because everyone is on island time. I was worried.  But we navigated the channel just fine, yes there was current but it wasn't anything too crazy.  Our 21hp westerbeke handled it just fine.  We found a spot to anchor, yes the bottom may not have been the best holding but we were there while it was calm. We didn't need a safe harbour, we needed a short term spot to complete our paperwork. We found the perfect spot just across the street from customs/immigration!  Erik was in and out in an hour or less, no hassles.  I was so relieved to find that all my worrying was for naught! Now that we were legally in the Bahamas let the adventure begin!