Taste the Whisky
The battery box is amazing! Not only is it sound construction with each drill hole epoxied to prevent water intrusion and rot, it is aesthetically pleasing as well!  It is a sound, sturdy compartment for our batteries.  It's still not 100% complete (when is it ever?) as we need to find a good way to secure the lid while under way, but it's awesome!
With the batteries in their more permanent position, Erik is able to have them connected to the inverter and he can run power tools in the middle of the lake now! WooHoo! That inverter has enough juice to run the angle grinder!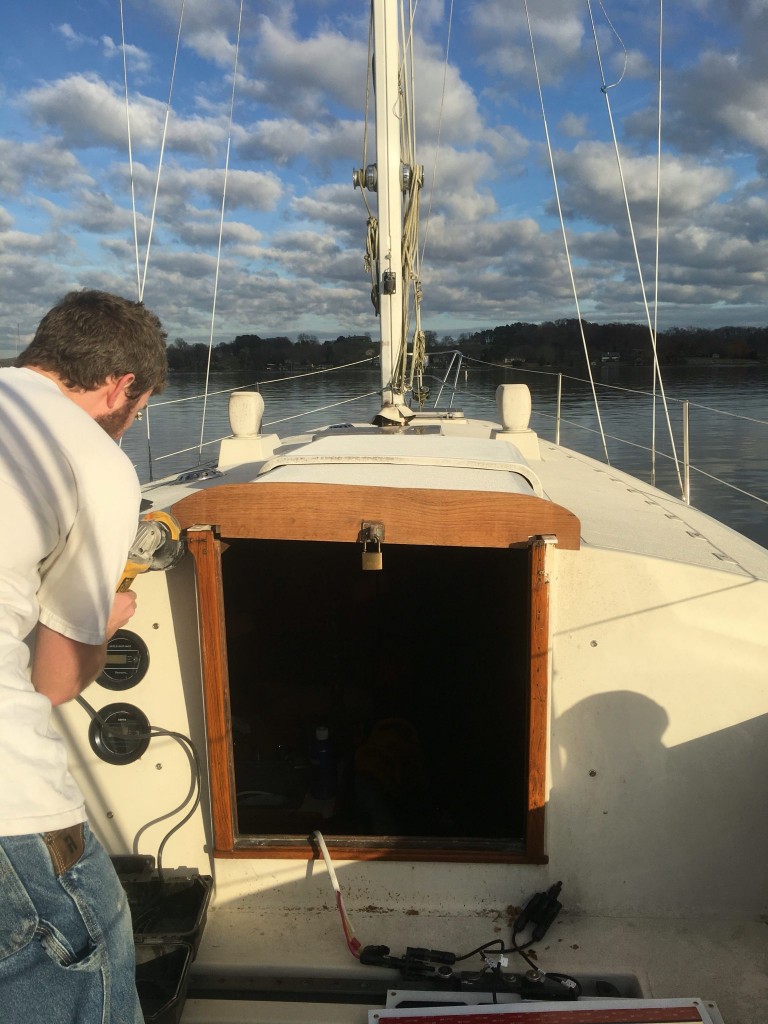 So while we are away from the boat, we have 2 100W solar panels refilling all the battery juice we use.  Erik is careful to keep an eye on how much he's using, as we don't want to drain the battery bank by more than 50% to optimize battery performance.  And now that the batteries are more permanent we are working on making our solar panels more permanent.  We have our bimini opened in the living room right now brainstorming how we will attach our 3 100W panels.  Probably just some simple velcro straps.  In the above picture Erik is sanding the new piece of teak he cut to replace the old cracked section.  We prepped for a couple coats of retool to match the rest of the wood. We figured it would be a good time to do our maintenance coat of Cetol gloss as well.  We scuffed up the wood lightly and layed on another gloss coat.  Well the weather we have been having has been bizarre to say the least, and dew fell before the gloss could dry leaving the wood looking dull.  We were so sad.  But we sanded it off, and tried again (making sure it wasn't going to dew) and ta-da! Shiny, pretty wood.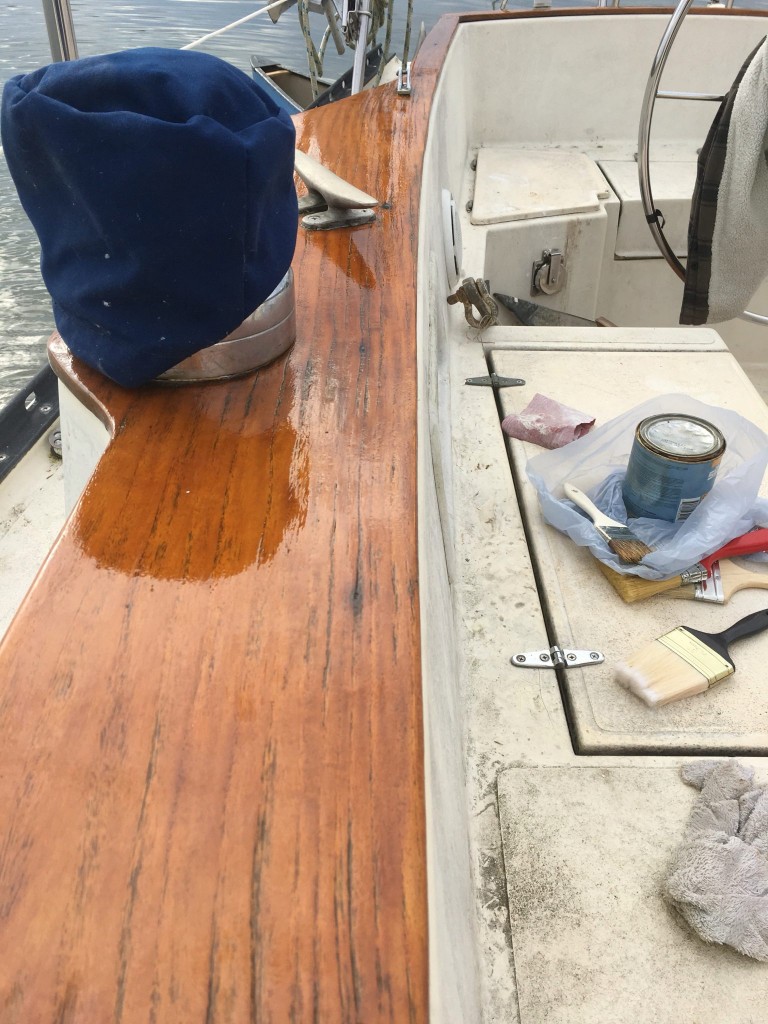 Like I said this weather has been so strange! It's gotten up to 70 a few days, and Erik used that opportunity to get in the water to clean the bottom of the boat.  He wore his wetsuit but didn't have booties, gloves, or hood and the water was still pretty cold! He stayed down there 50min and scrubbed what he could, bless his cold heart.  The weather has been nice to help us get a lot done lately though, so we aren't complaining! I hope it continues to be a mild winter, and if all goes to plan we should be moving aboard come February.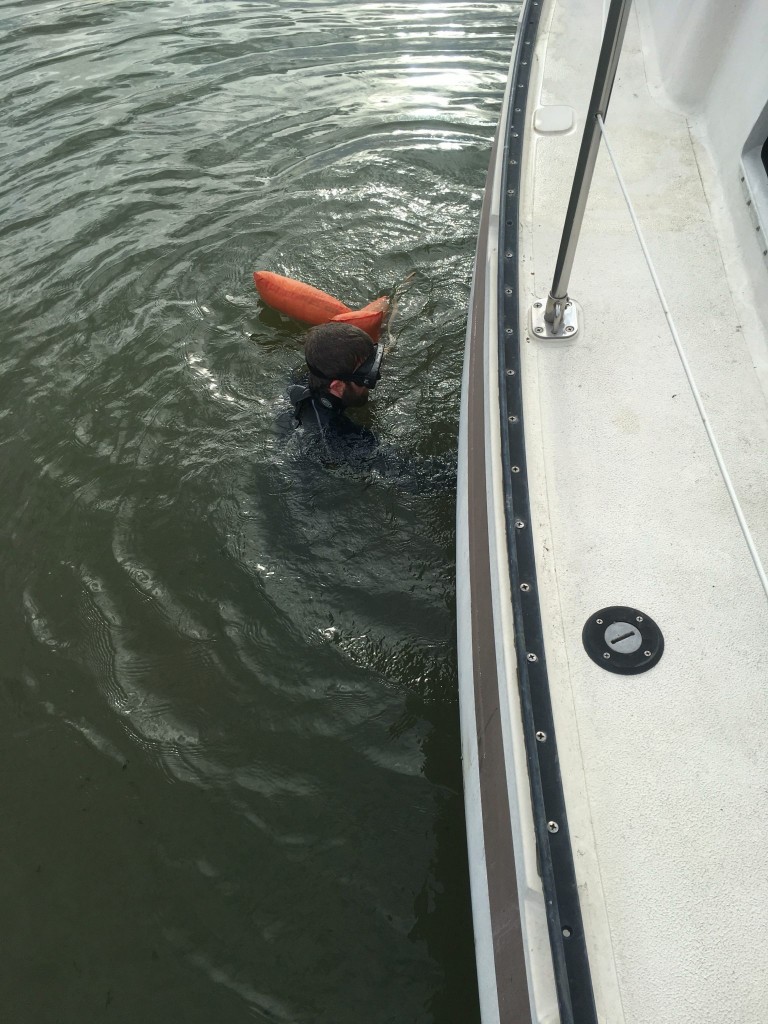 Last night we got together with some of Erik's college friends for a whisky sampling.  I feel much more educated, and I'm pretty excited to bring whisky with us when we start our travels, since you know… whisky and Tennessee go hand in hand!