The finishing touch
Our boat is finally whole again after having her brightwork off for years! When we bought the boat we knew we had to address the core repair under the handrails so we decided to go ahead and take off all the brightwork and cetol them from the comfort of home. After we finished up the gel coat seam repair, it was time to add the handrails and eyebrows back on!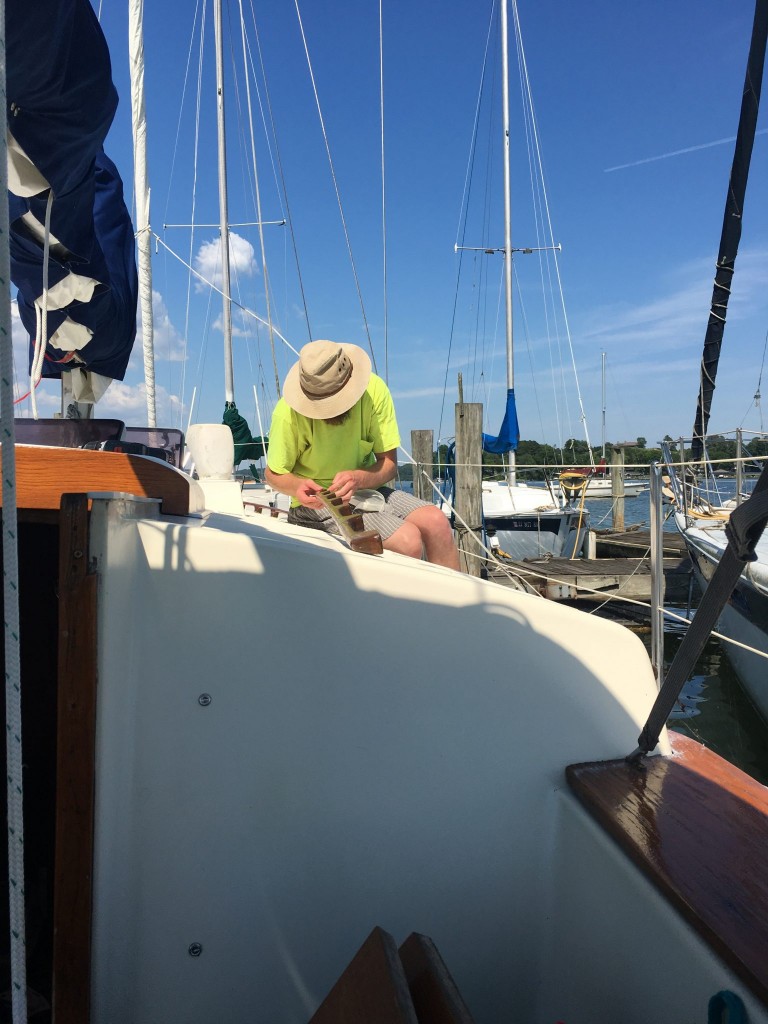 Erik had epoxy-potted all the screw holes so we just needed to pot 6 more from our core repair.  We drilled them out and filled them to give the screws something good and strong to hold on to.  With that off the list I can't imagine in the foreseeable future needing to epoxy anything, which is very exciting for me! We then lined up the handrails, drilled pilot holes, and screwed them down tight! with plenty of butyl tape everywhere! When in doubt if you should or should not use butyl tape, use butyl tape.
And here is a picture of the fancy lady Ragnarok! We've got one of the prettiest boats at the yacht club (in my opinion!).  The other day, during sail camp, I heard a little girl say, "Wow look at that one, thats a pretty boat!" I wondered if they were talking about ol Gnar Girl when she exclaimed, "It has 5 windows!!" and it was then I knew she was indeed talking about our boat and a tear came to my eye.  Not sure why but it just feels good to have all the hard work recognized by a small child.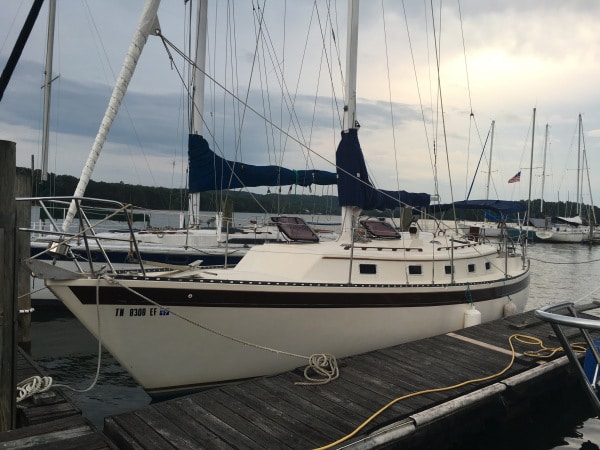 And we brought the FINAL LOAD OF STUFF to the boat… this included larger bulkier items like our scuba BC, the sewing machine, the last bit of cookware, etc.  With the boat already pretty packed full these items sat around in the salon for a while until we finally mustered up enough frustration to put everything away… and it all fits?! It sorta blew my mind, and also nailed in the fact that I never want to sell this boat, because I never want to have to unpack it all again! HA!  And believe it or not theres still an extra space here or there.
And in going through the last of the stuff I found some old to do lists that have been done (mostly, when is it ever "finished").  Things left that we may still do… Insulate the icebox, or better yet put a compressor on it and turn it into a fridge?! I still need to find a winch handle to replace the one i dropped in the lake.  And eventually we plan to add an antennae which will allow us to use our HAM radio licenses.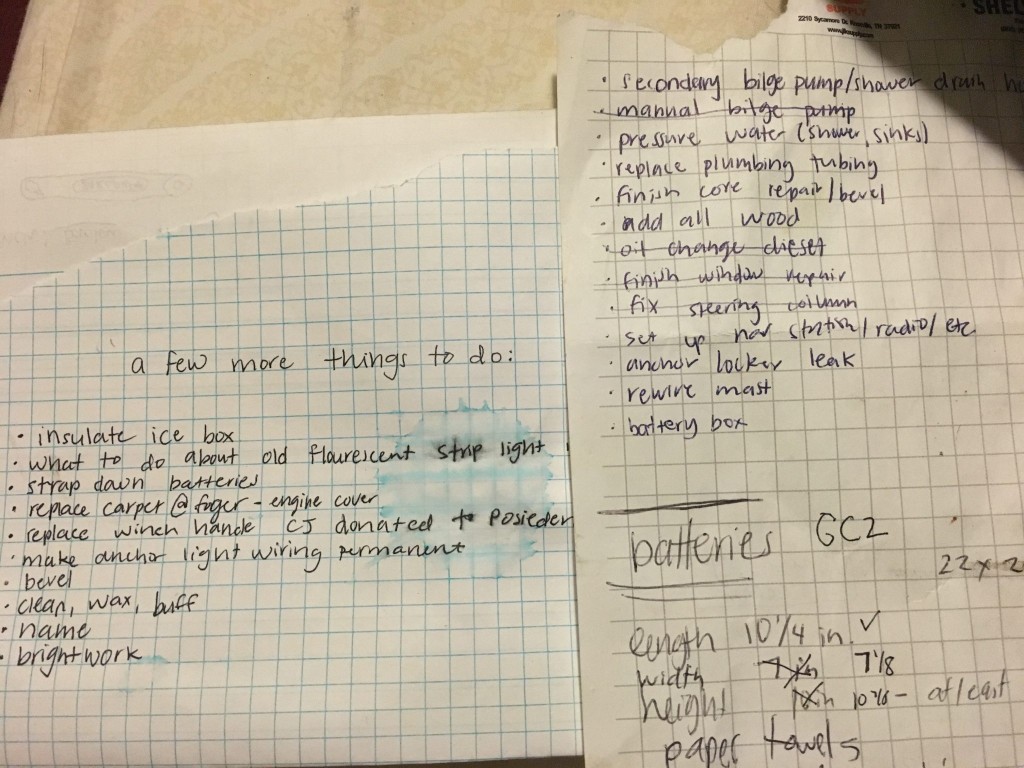 Also this heat has been difficult to adapt to, but I think we are there! When it gets unbearable we swim.  So we've been swimming everyday between 1-4pm! Sammy usually cat naps all afternoon, but i tried to play string in the middle of the day and he turned into cat zombie.
I was also able to make a quick trip to Dads to visit and take care of my much needed dental work I had been putting off for months.  I should be set to travel now!  We got to go swim at yellow creek, play some golf, and generally enjoy the mini-vaca. We are now in the whirlwind stage of trying to wrap everything up so that we can take off in the next week or so! What?! NEXT WEEK? Stay tuned!