While I have made genuine eggplant parmesan on the boat and it was delicious, it was also extremely time and dish intensive.  I swore I would not do it again because who wants to wash a million dishes needed for the dipping, coating, baking, etc.  I think this version is much simpler, and slightly healthier! As always, theres lots of variation you can implement with this dish, so get creative! I've done it with just layering tomato, onion, and eggplant and eaten it just by itself if you're trying to go low carb! This time I had some extra noodles to serve with it, and was out of fresh tomato, so just used our canned sauce that we always have on hand.
Ingredients:
Olive Oil
Eggplant
Onion
Tomato and/or Tomato Sauce
Parmesan Cheese
Italian Seasoning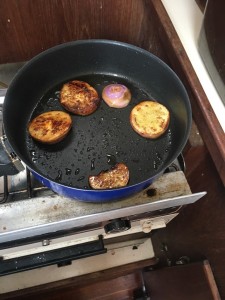 The first thing I start on is the eggplant.  Cut them into slices, about a fingers thickness.  Heat up about a tablespoon or two of your favorite oil (I really like olive oil in this recipe!) until it sizzles when you drop a drop of water on it.  Then lay a few slices in the oil and sauté until golden brown on each side.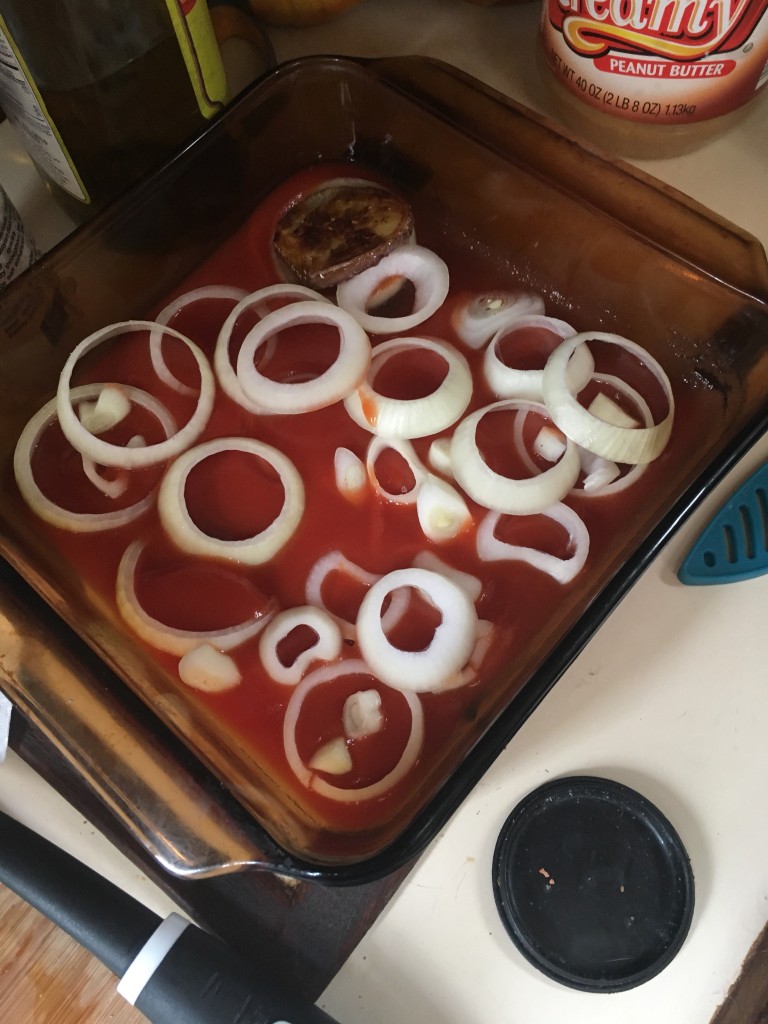 While those are cooking away, pour your favorite sauce in the bottom of an 8×8 baking dish, or larger if you're feeding a crowd! But I find one large eggplant or two small ones work perfect for us. Slice up an onion, and layer the slices in the sauce.
Once all of the eggplant has cooked then start layering them on top of the onions! The onions form the perfect little perch for the eggplant to sit on so they don't get soggy in the sauce!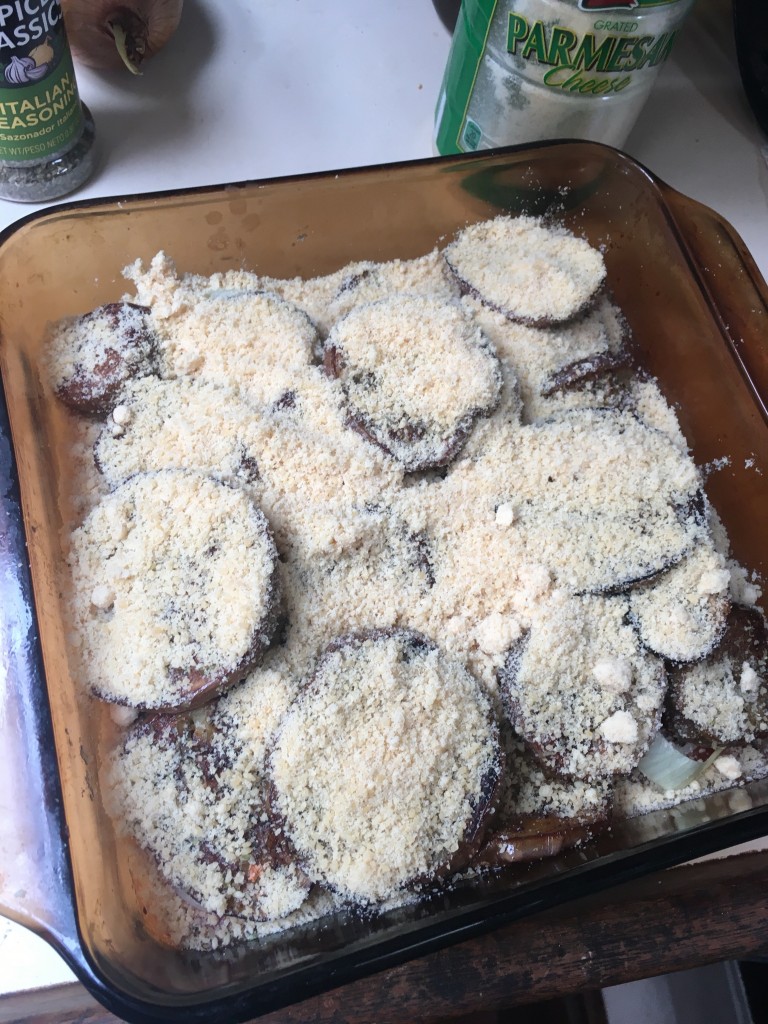 Then coat with plenty of parmesan cheese, bread crumbs, and italian seasoning.  Sometimes when I dont have breadcrumbs on hand I smash up crackers! This time I didn't feel inspired to do that so I just used parmesan and they were still scrumptious!
Bake at 350-ish until golden brown and bubbling, about 20-30 min.  If you're feeding a crowd it is delicious over pasta, add some garlic bread, or a fresh salad!