Whitewater Love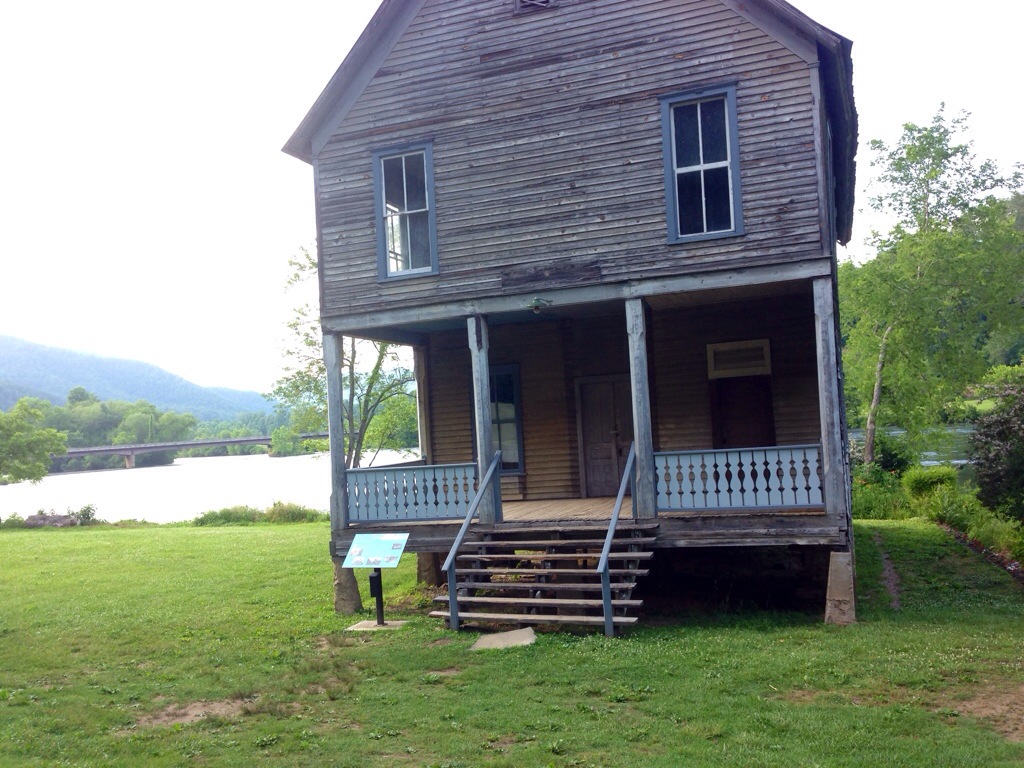 Sometimes it's nice to take a break and relieve the stresses of this world.  I love getting lost, watching sunsets, snuggling with my dog, but my most favorite thing is spending time on the water.  I have always cherished moments spent on the beatiful rivers coarsing through the veins of Appalachia.  The very first river I ever went down was the Nantahala.  I was 8 years old.  That was the minimum age limit, and I am lucky enough to have an awesome Dad who decided to take his young daughter on one of the best trips of my life!  I remember everything so vividly.  The musty smell of old mildewed PFDs, watching the safety video about foot entrapment "DON'T DO IT", roughing it in tiny questionable motel rooms, Reese's for breakfast, and the gorgeous mist that formed densly in the mountain laurel limbs overhanging the freezing cold water as it met the warm air.  I loved it.
My father grew up in Chattanooga and was an active Eagle Scout where he was able to take full advantage of the wonderful backyard that is East TN.   He whitewater canoed when he was younger, so he always guided us (on the calm rivers) and taught me early how to read water by following the Vs, catching eddies, and the almighty J-Stroke.  Every summer we would venture to rivers dotted in the southeastern Appalachian Mountains.  The Nantahala, Hiawassee, French Broad, Pigeon, Nolichucky, Chattooga, and Ocoee Rivers have all been rafted with my Dad!  I was a raft guide for two summers on the Pigeon, and I am in my second summer of kayaking.  I am lucky to have a boyfriend who also shares my interests; he was a raft guide for a summer on the Ocoee and he owns a small playboat. He is much better than I when it comes to kayaking because he can combat roll really well.  I can roll… in a lake! I'm planning on getting it down in a river this summer though! I just wanna be good!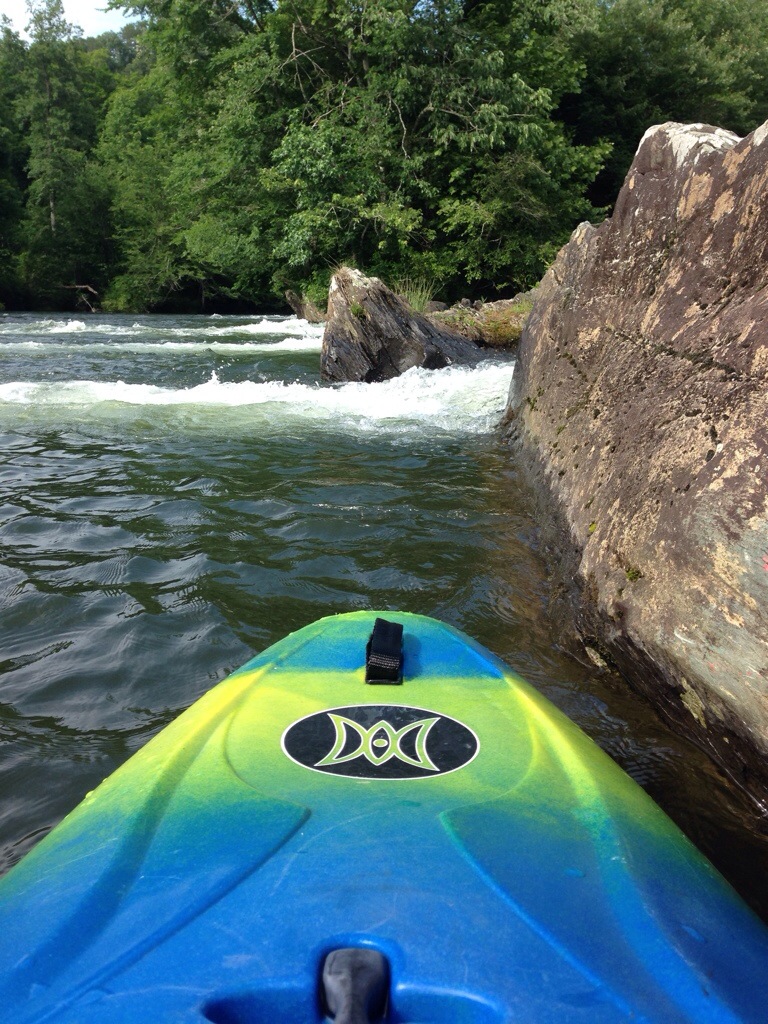 One river my dad is most familiar with is the Hiawassee  River in Reliance TN.   The Hiawassee is absolutely gorgeous and one of my favorite places to go.   It is very close to us and the water is some of the most crystal clear water I have seen!  It's tame water and rocky ledges make it an ideal river to start on.  So last weekend we finally got to hit the water for the first time! It was awesome!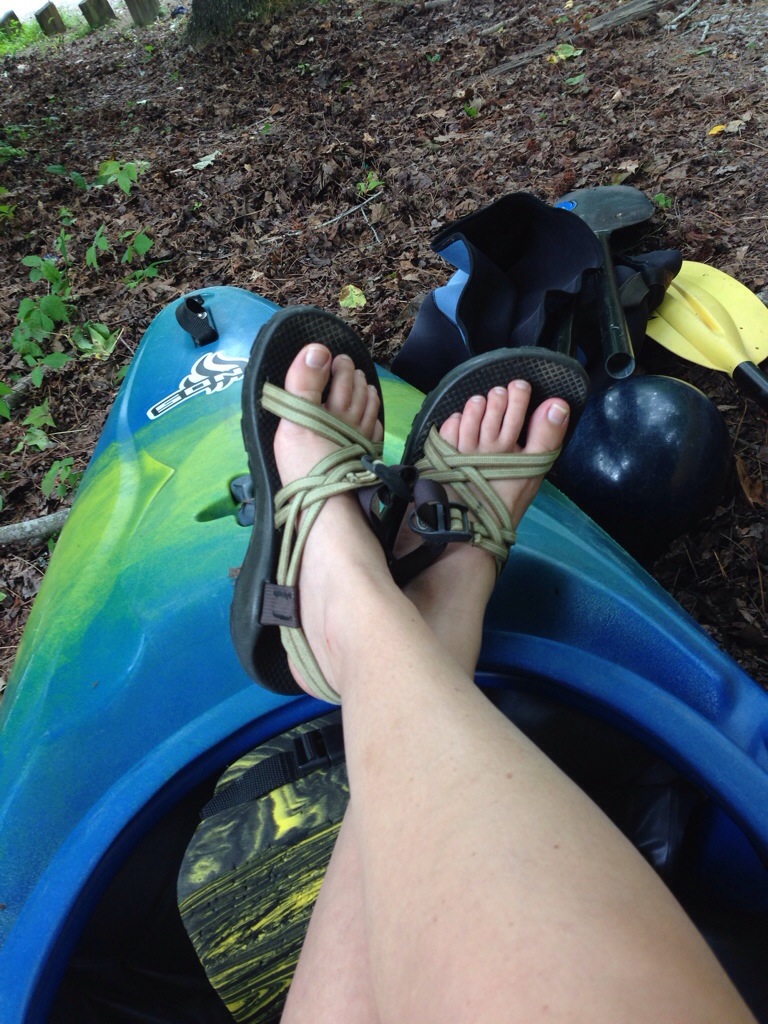 We unloaded all our gear at the top, and Erik parked the car at the outfitter downstream.  I sat and waited (even at top speed its at least a 30 min wait, 15 min down the road and 15 min back up) for my hitchhiker.  Even though it was slightly overcast we had a blast and it felt good to get back on the water.  The first trip back after the winter is exhilerating.  It was Erik's first time back since he had his ACL replacement surgery back in October and he said everything felt great and of course was able to roll no problem.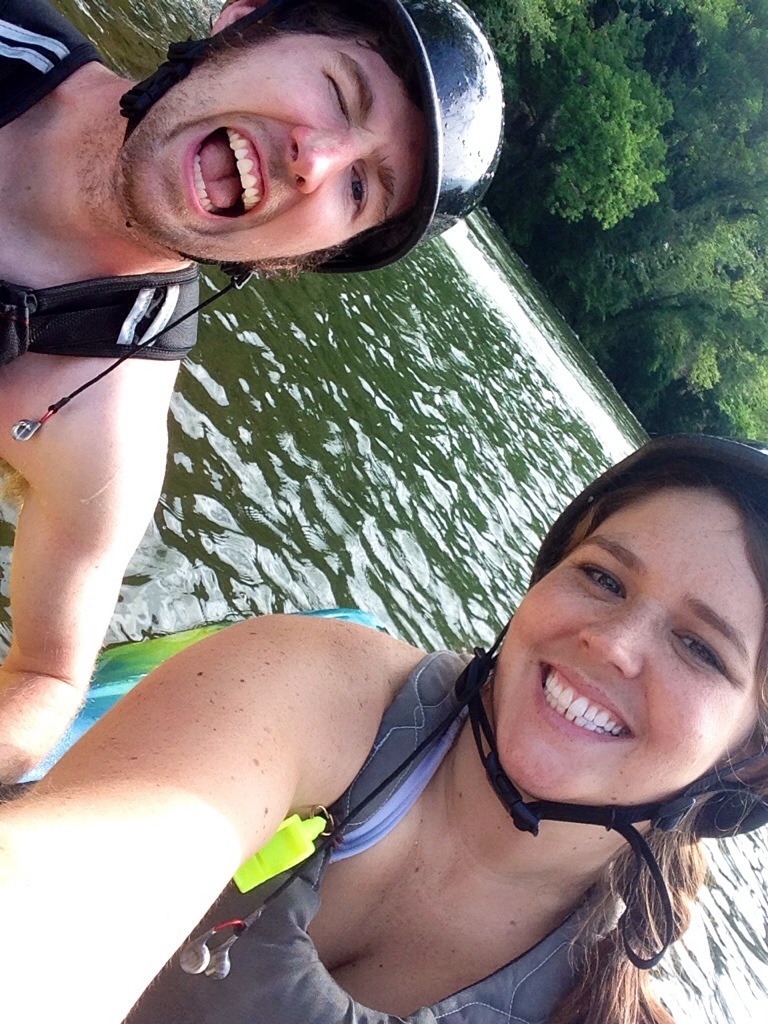 I really do love it here in East Tennessee; gorgeous mountains, exciting rivers, and whiskey.  But soon I'll be trading my mountains for oceans, rivers for sand, and whiskey for rum.  It's a pretty awesome trade and I am very excited to see the world! This place will always hold a special place in my heart and who knows, I just may end up to explore the unexplored again one day.  But this summer I am going to make it the best TN summer a girl could ask for.