Sanibel Island 
From Cayo Costa our next destination was Sanibel Island.  We got an early start and the weather was favorable, so we went out into the gulf to sail the 35mile trip.  It was a beautiful sail! Perfect conditions, winds from the east so the seas were light.  We were greeted with a pod of dolphins.  We tried trolling the entire way but unfortunately never caught anything (I think it was probably a bit too shallow for big fish, average depths around 20ft). This was one of our best sails down the west coast of Florida.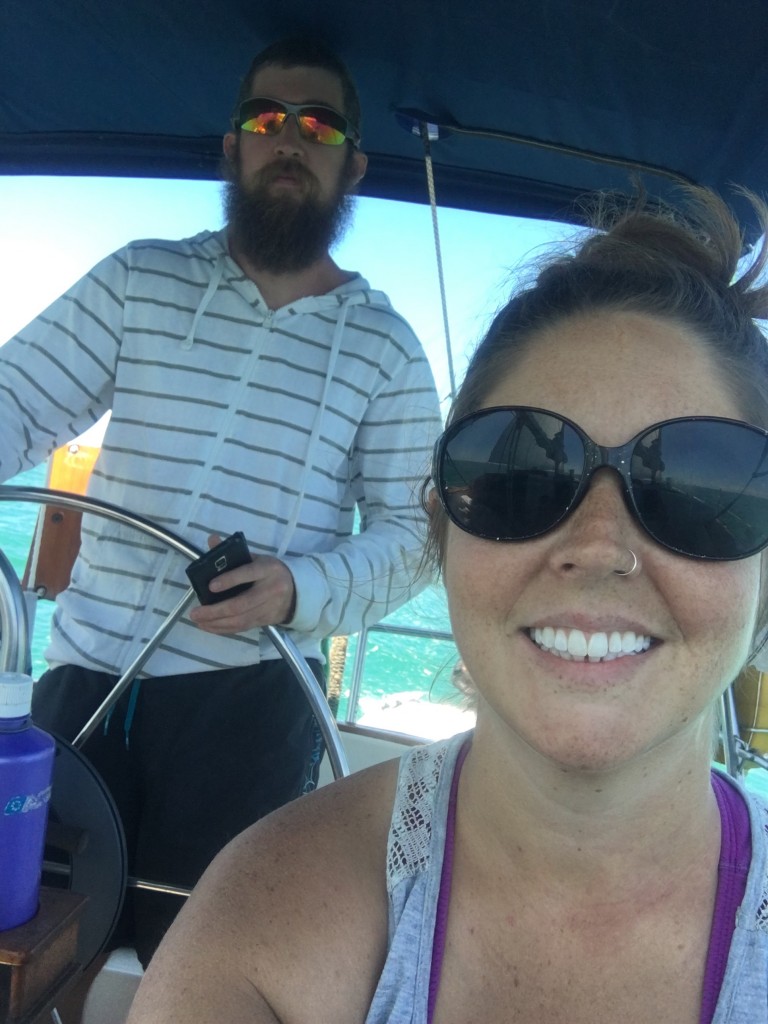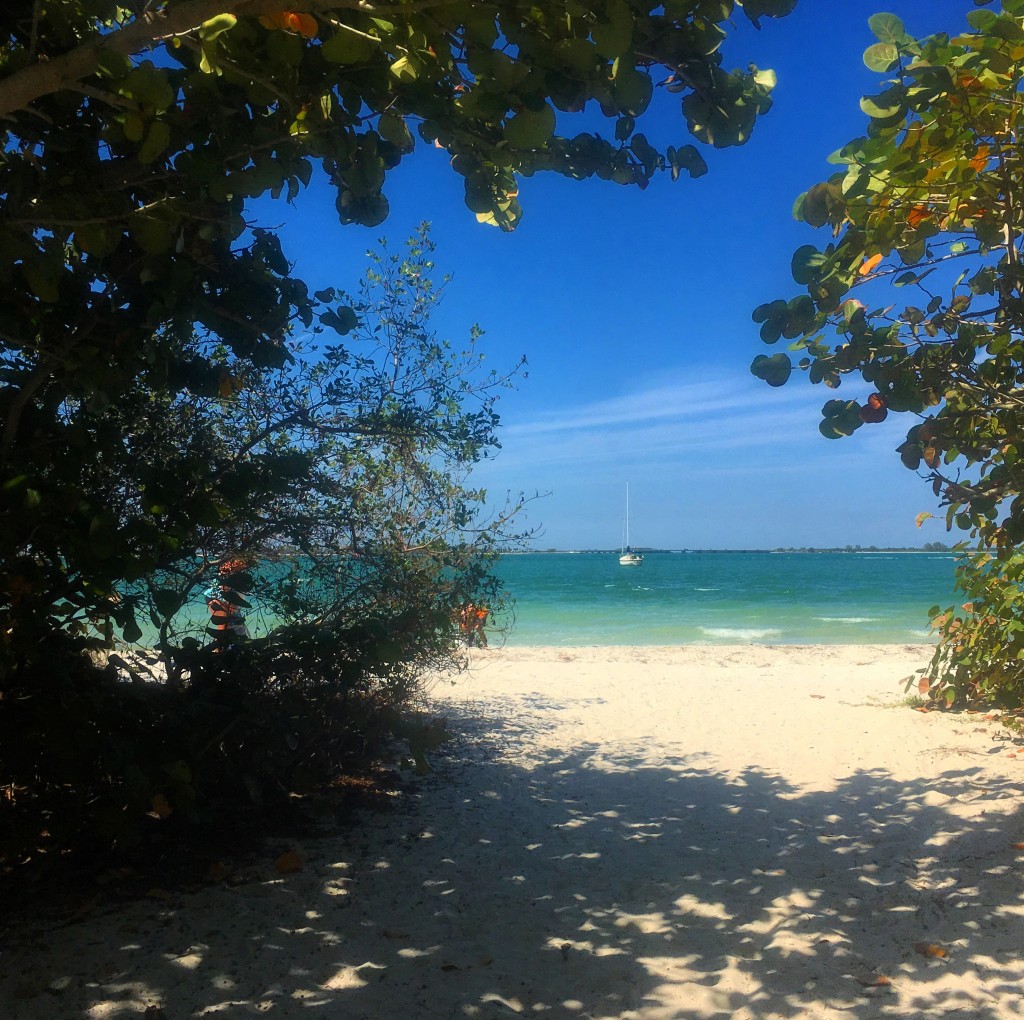 We weren't exactly sure where we would anchor, but since the winds were so light we decided to anchor right off Sanibel Island (which could've been rough if the winds were stronger).  It was a beautiful anchorage, right in front of the lighthouse and a beautiful beach! We couldn't wait to explore it the next day.  When we got up we took it easy, did some chores, relaxed and then gathered our things to check out the island! We had a great time walking around and checking out the lighthouse.  I found a small deli close by and we shared a cuban sandwich! The beaches on Sanibel Island were something else!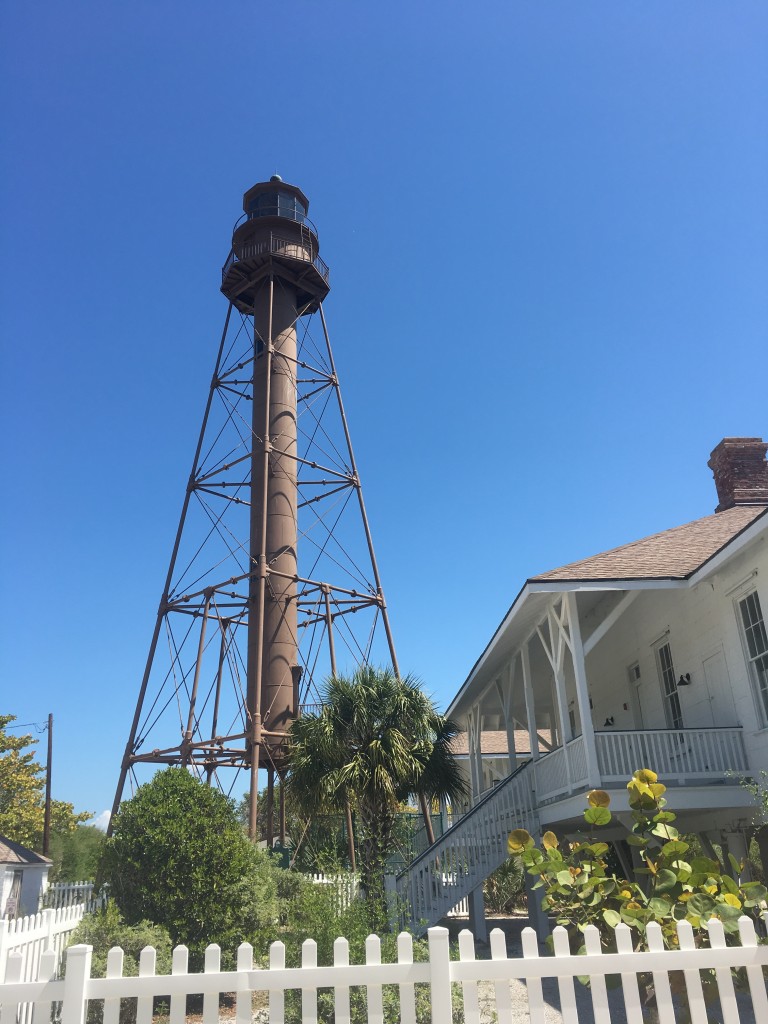 Since Ft. Meyers was close by I used the opportunity to scour active captain for a marina where we could do the usual: fuel, water, pumpout.  There was literally nowhere within 5 miles that had all of those amenities available (for free, or cheap).  We could have gone to three different marinas to meet all of our needs, but they weren't urgent so we skipped Ft. Meyers.  I just couldn't believe some places were charging for pumpouts ($30), some places didn't have pumpout, some places were charging for water, and some places didn't have diesel! Didn't seem cruiser friendly.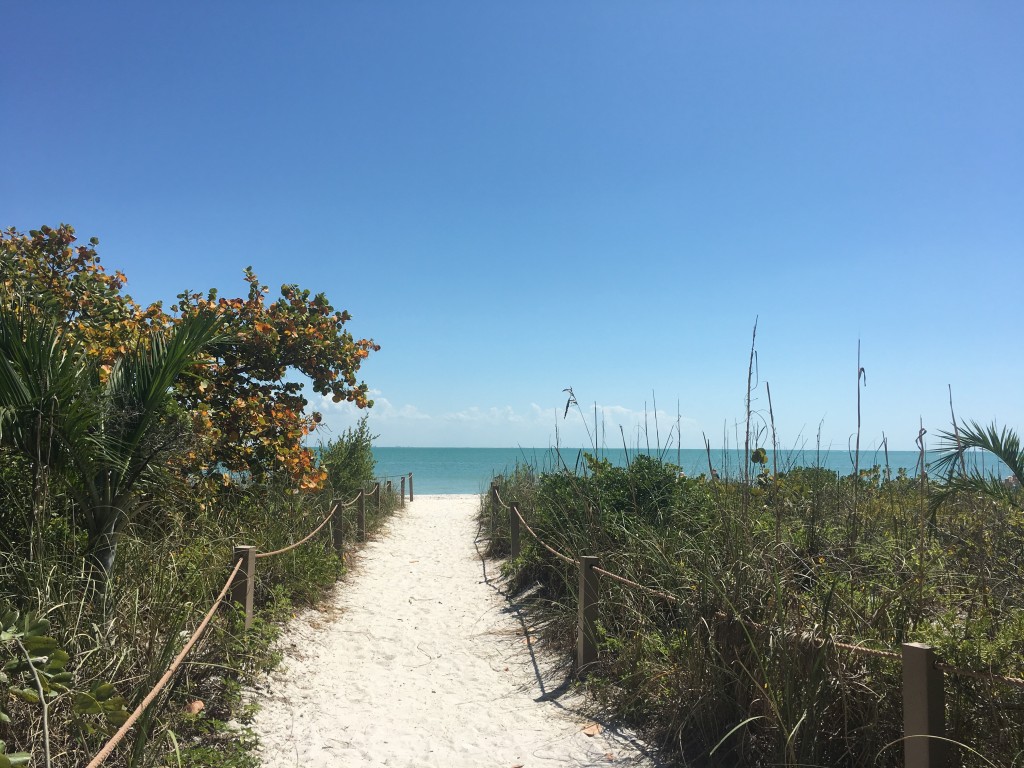 With no planned stops near Sanibel Island we hauled anchor to get a start on our journey further south, but there was something strange going on with the anchor.  At the tip of the island there can be very strong tidal currents.  We did not notice this coming in (perhaps we were at slack tide), but as we were leaving it was apparent that some funny business was going on.  Our anchor was behind us, but our nose was pointing strong into the wind, and it was almost as if our rode was wrapped.  We never really figured out exactly what was going on, but Erik did mention potentially diving on it if he couldn't get it free.  Luckily we got it all situated and were able to continue south!