To Grandmothers House We Go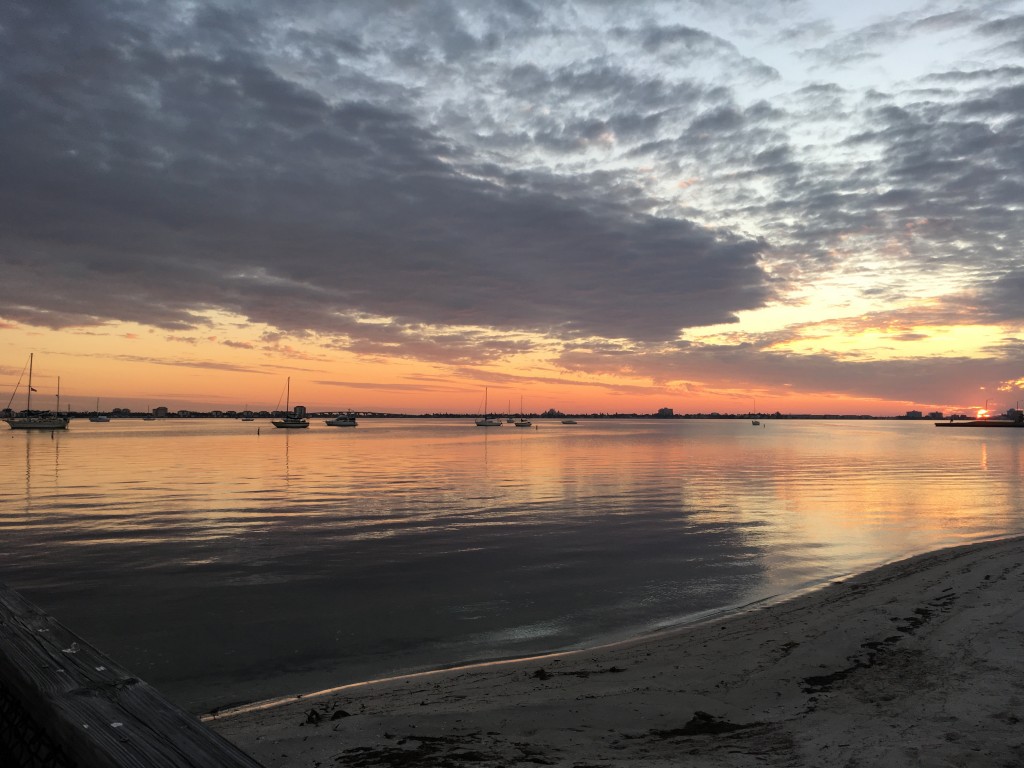 We were anchored in clearwater for a day or two as we recovered from our journey. I was so relieved to have made the 200 mile trip and sorta feel like a real sailor now! We were excited to get to St. Petersburg as my grandmother lives in the area.  We had a few repairs we needed and wanted (autopilot!), and we will be able to use my grandmothers house as a home base to get items shipped to us.  Not to mention my grandmother was having a big birthday bash at Christmas that the entire family would be attending! So we pulled anchor and traveled down the ICW for about 20 miles to anchor in Gulfport.  Gulfport is a great town just 10 min south of St. Pete.  It is a well protected anchorage and cruiser friendly with a great free dinghy dock in the quirky downtown.
The trip to Gulfport wasn't bad, but there were a lot of draw bridges! We had to be on our toes with our map and radio.  Some bridges would open as called, but some only opened every 20 min on the dot, ex) 1:00, 1:20, 1:40, etc. so when we missed one by a couple of minutes we just patiently waited for the next opening.  It was neat getting to travel under the draw bridges that I had waited on the road for previously as a young child.  At one point there was an accident on one bridge! But we pulled up right as the last car was loaded onto a tow truck.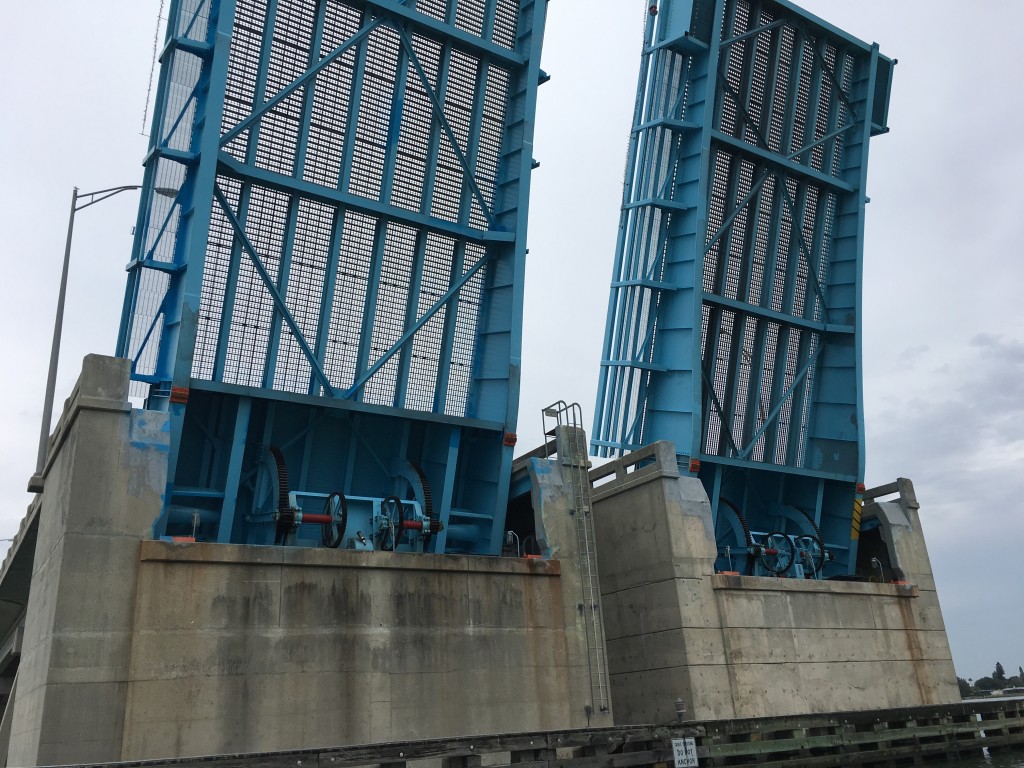 Once we got to Gulfport it was getting close to dusk so we just anchored and rested a bit more.  The next day we took an uber over to grandmas house where we told her all about our adventure.  She put us right to work as there were a few items she wanted her handyman to fix, but we were eager to do it for her.  We painted her front porch rails, filled in a crack on the porch, and installed new grab bars for her.  She was thrilled and I was so glad to be helpful.  We started making plans for the holidays, we were there just in time to enjoy thanksgiving with her!  I made baklava with her assistance, and in case anyone didn't know my grandmother makes the best baklava! She is 100% Greek.  I loved baking it with her and I also loved eating it. Yum!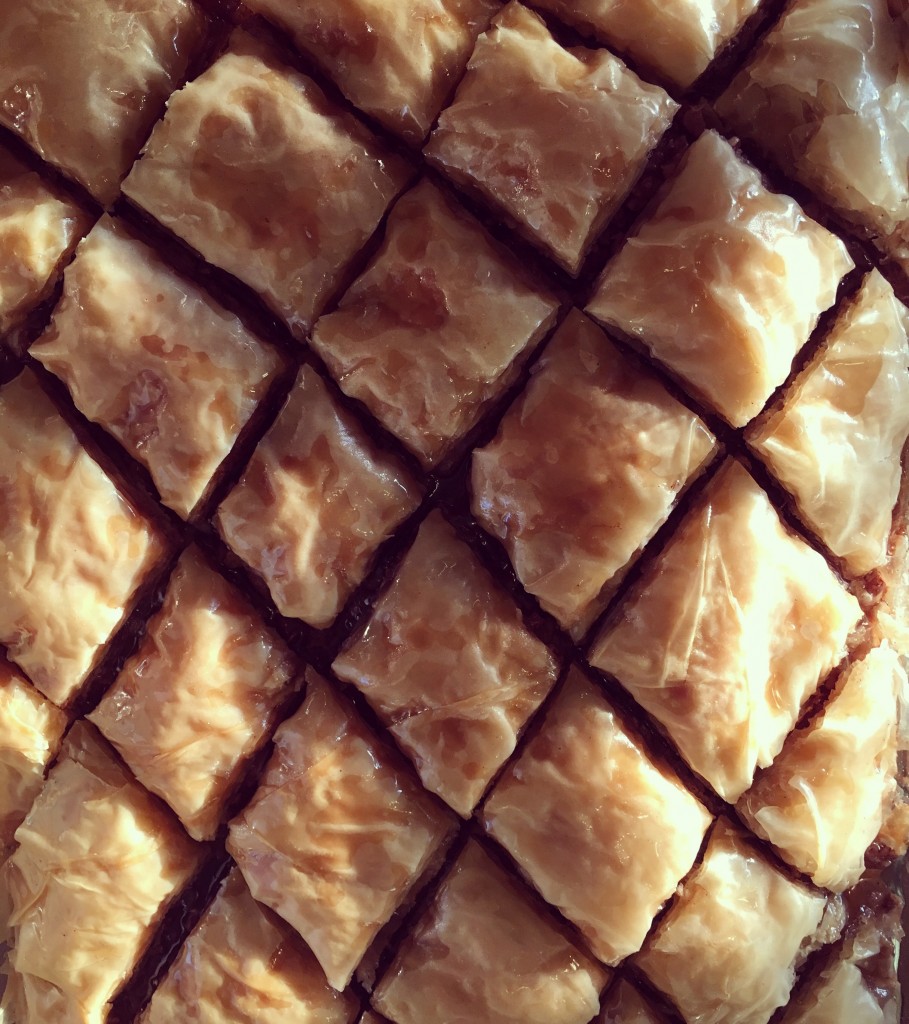 After Thanksgiving came and went, Erik and I sat down and started doing some serious thinking about what we wanted and needed to get done while we had access to a mailing address and vehicle as needed. We put together a new to do list, and its so fun watching projects get scratched off.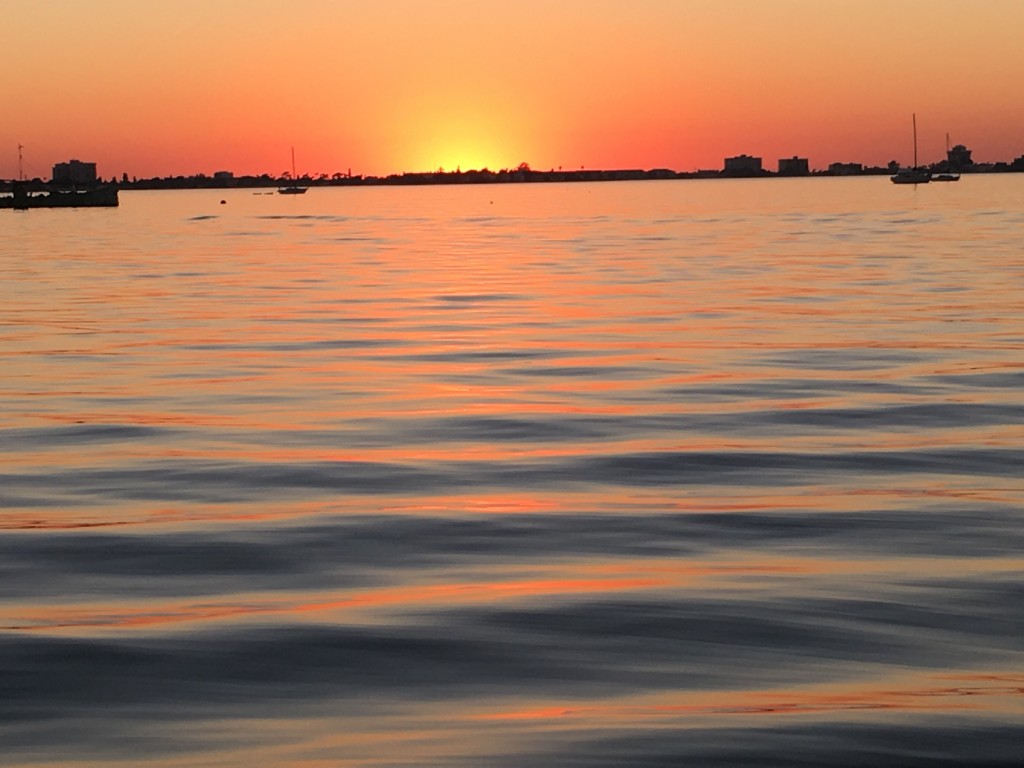 In early December my Mom came to visit for a week! How awesome! This was her second visit since we've hit the coast, I am so lucky she makes time to come and see me.  She stayed with some family friends, John and Beverly, who live over in Madeira Beach so it was a really great time getting to explore that side of town.  John and Beverly are awesome folks! John taught Mom while she was in physical therapy school, and Beverly's father was a sailboat captain! We ate at some awesome restaurants, listened to live music, wandered around markets, watched sunsets, and had a great time!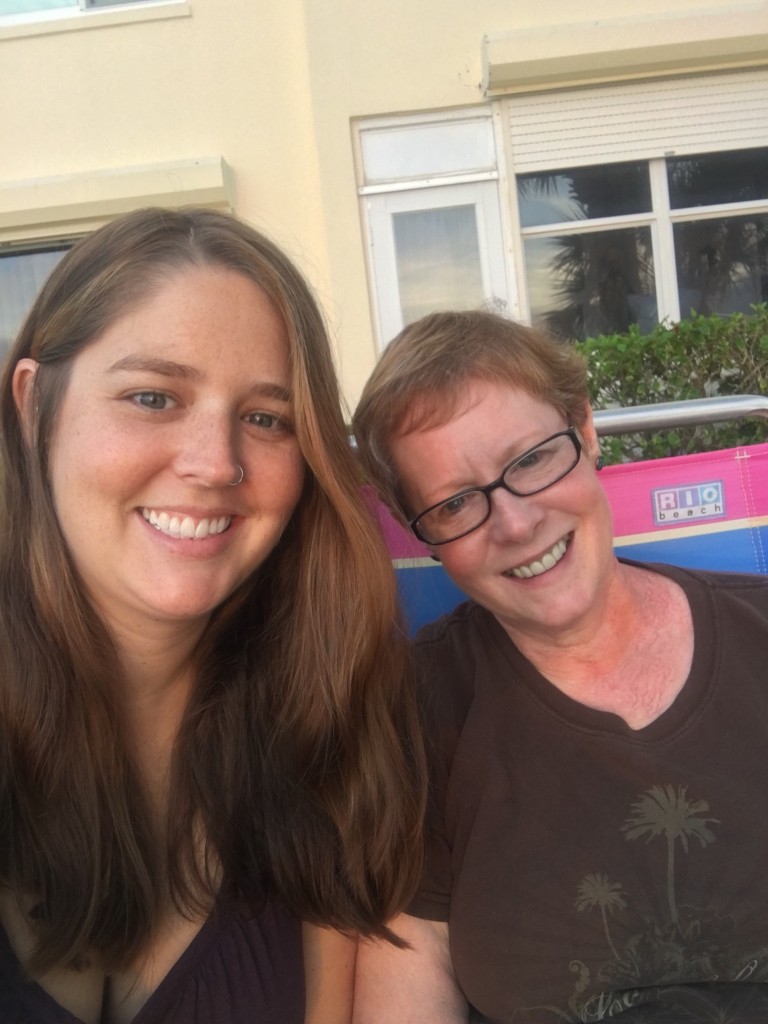 After mom left we started researching and ordering a ton of things off the internet.  I was keeping busy hanging out with Grandma and getting ready for everyone to come into town for Christmas.  This was going to be the first time in almost 10 years that the entire family would be coming together! When we were younger we would have yearly family reunions that I really enjoyed! As the grandkids have gotten older, the reunions have been less frequent and often school, work, or other obligations would get in the way of a few of us from making the gatherings.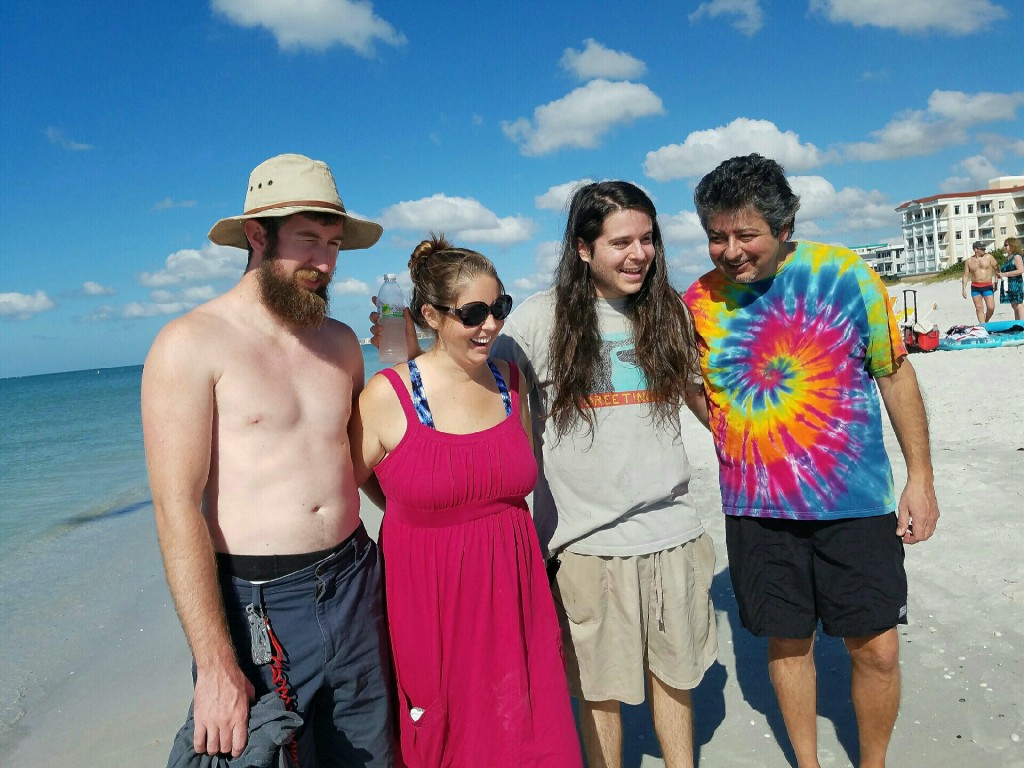 My Dad's side of the family is rather large, Grandma had 5 boys in 7 years! There are 10 grandkids, and 4 great-grands.  Every single one was there for the Christmas Birthday Celebration! I loved seeing everyone and catching up with my uncles, aunts, and cousins that are spread coast to coast. We got to show the boat off to the majority of my family which was awesome! It was nice getting to spend good quality time with Dad, Stephanie, and Max during the holidays.  Christmas evening we all got together for a fancy dinner and had a photographer come out to capture the moment. It's not everyday you turn 90 years old!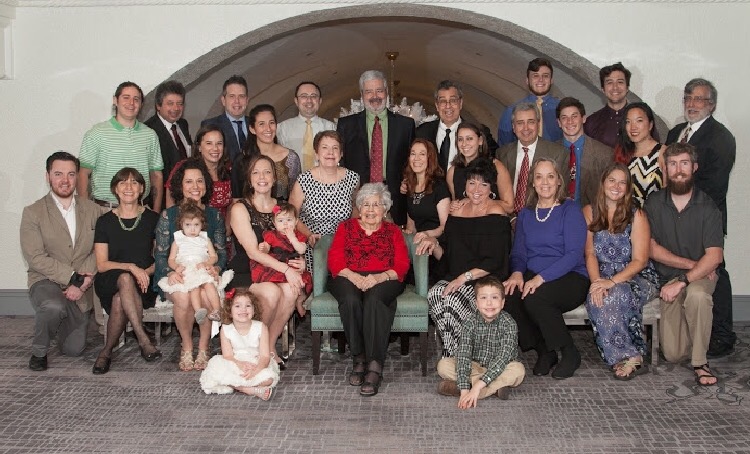 With all the excitement around the holidays, we didn't accomplish much.  But when the New Years came around we were ready to start tackling some of those projects!  We finally started knocking out tasks and even ordered a few more big ticket items including our autopilot and all the materials needed to replace our rigging.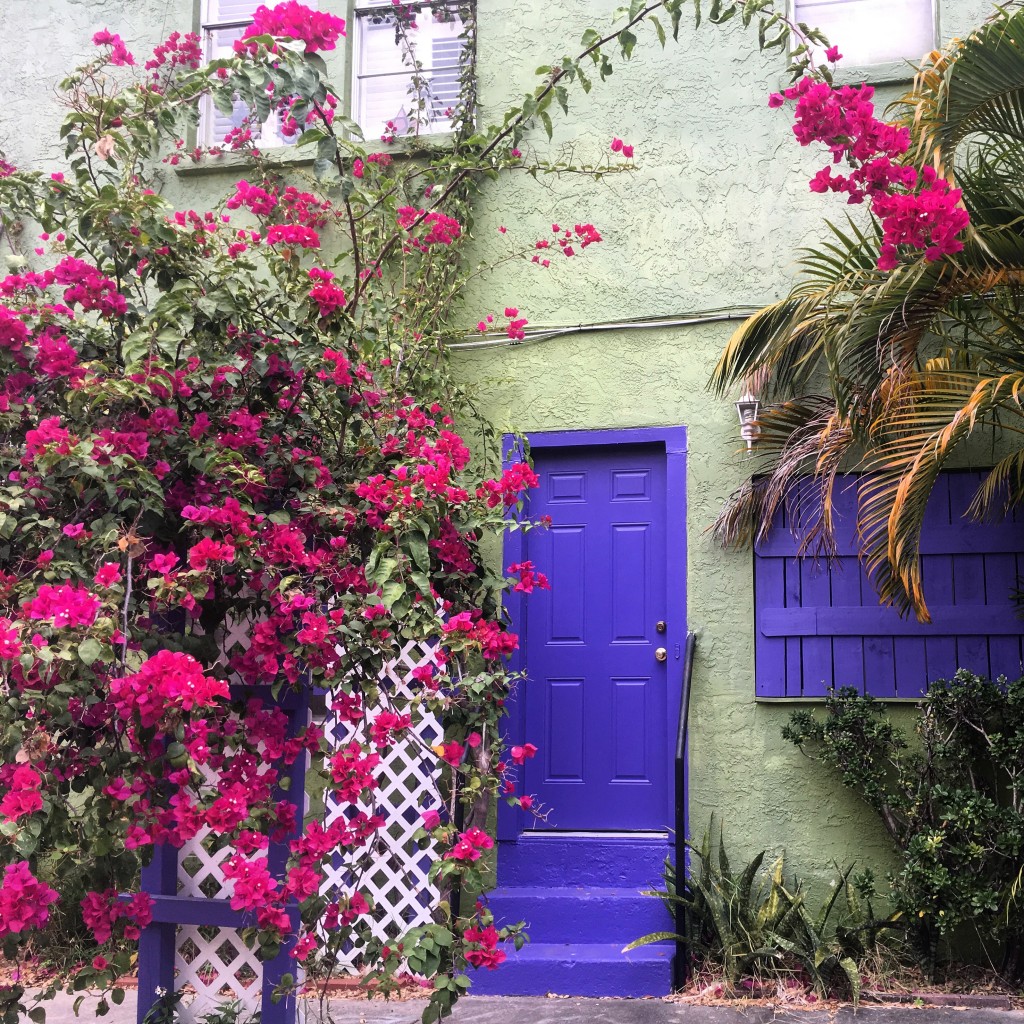 We've been enjoying the colorful town of Gulfport, with the market on Tuesday we can easily pick up fresh fruits and veggies.  We got to provision again (the last major provision was done in Knoxville).  We stocked up on canned goods.  This way when we are out and about we can pick up fresh fruits, veggies, bread, and eggs without luging around lots of weight (cans are heavy!).  We dived to clean the bottom of the boat, something we put off for a couple months, so the bottom was pretty grungy.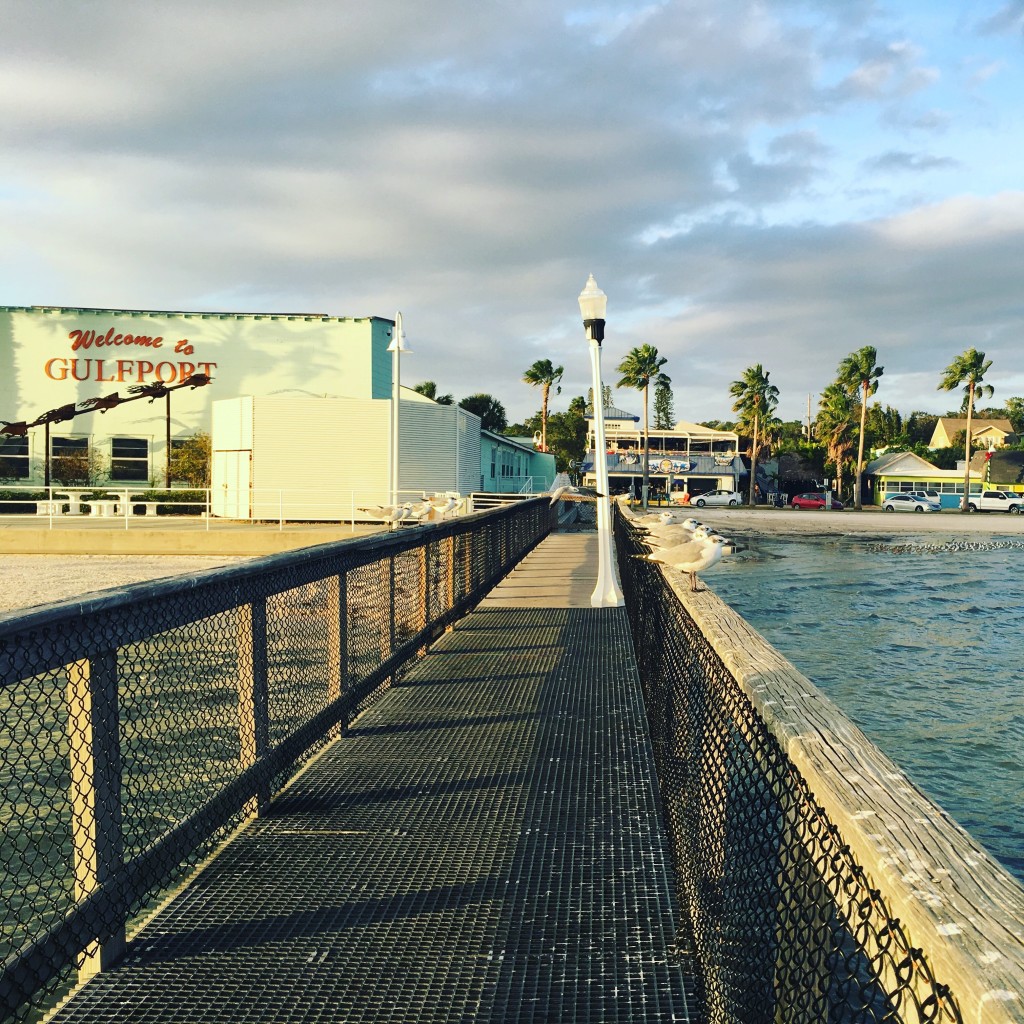 We also weathered a pretty severe storm, one that had wind just a few mph under hurricane category one ratings.  It was blowing a constant 30mph with 60mph gusts! Our mantus anchor didn't budge! We took our solar panels off the bimini, and secured the bimini.  We did a get a tiny bit of damage from our absentmindedness… We should have hauled the dinghy on deck and everything would have been fine, but for some reason that never crossed our minds? Anyways there is a strong tow ring on the front of the dinghy, this is how we normally tow and tie it up.  But I didn't want the line to chafe and the dinghy to break free, so I looped two more ropes to the two front D-rings, that are just hoisting points, not really intended to take a load.  So one of those D-rings snapped off.  And from the massive waves and the dinghy jolting around it knocked off one teak step on our swim ladder.  Oh well, nothing major and we learned next time to have the dinghy on deck.  I guess we were so concerned about securing everything else we just didn't think about it.  We were at the end of the bay and we saw four sailboats break free and drift on the beach and rocks.  It was pretty intense!